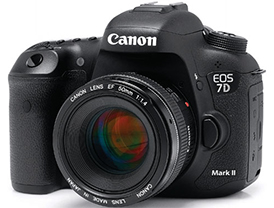 Did you know… Ronnie has over 40 years of experience in photography? In fact, he has taught several thousand photo-enthusiasts in various institutions and through workshops, as well as judged many national and international photo contests, including a prestigious International Photo Contest held at Colombo, Sri Lanka. So, if you have any photo-queries, whether conventional or digital, don't hesitate. Just go ahead and Ask Uncle Ronnie at sp@nextgenpublishing.net, 'cause he knows it all!
Image Size
What is the parameter/specification of a camera that determines image size (e.g. 7" x 5") and resolution (e.g. 300 dpi)?
Manish P. Sitlani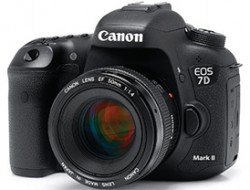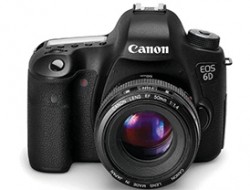 The native image size (that is, the original image size without any interpolation) is determined by the pixel count of your camera. Let's take an example. Let's say that the pixel count is 6000 x 4000. Let us also say that we want to print at 300dpi (which is the industry standard for printing). To know the image size, we need to divide 6000 by 300 and 4000 by 300. Hence our image size would be 20 x 13.33 inches.
However, if we were to print at a lower resolution, the same image can be printed much larger. In our above example, if we were to print at, say, 200dpi, the print size would be 30 x 20 inches. Since the same number of pixels are now spread over a larger area, they will be bigger and hence print resolution will be lower.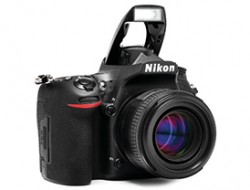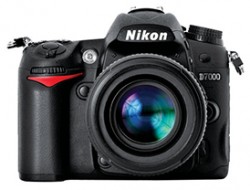 Am jobless. Should I buy now or wait?
Photography is my hobby. I am planning to buy a lens. I have a budget of Rs.50,000 and I am considering a Tamron 70-200 f/2.8 lens but right now I am jobless. I am not sure if I will regret my decision later on. Once I settle down, I will  go for a full-frame body with one lens. Do you think it will be wise for me to spend all my savings on my dream (camera) or should I find a job first? If I don't want to spend Rs.50,000 for now, what lenses can I buy with a low budget?
Dinesh Moirang, via email
I do not like to think negatively, but considering the fact that you are currently jobless, I would sincerely advice you not to spend your savings. Once you have a good job, you can always consider pursuing your dream.
Camera for Still and Video
Which camera is better for still as well as video? I have selected two cameras: Canon EOS 7D Mark II and Canon EOS 6D. Both are different in sensor quality but difference in price is just Rs.20,000. Please guide me in this regard.
Onkar Singh Rehnu, via email
While both the cameras you have mentioned are top class, I cannot answer your query authoritatively since we have not done a side-byside comparison of the still and video quality of the two cameras in question. You have also not mentioned whether the camera will primarily be used in a studio or outdoors, for example, for wildlife. The 6D is a full-frame model (read this as lower noise levels at higher ISOs) while the 7D Mark II is APS-C. The 6D was introduced around February 2013 while the 7D Mark II is about 4 months old right now. A lot of improvement in technology can happen in a span of around two years; it is possible that  he 7D Mark II may offer as good (or even better) image quality than offered by the 6D.
Both the models offer Full HD video. The 7D Mark II uses the latest Dual DIGIC 6 image processor, which, at least in theory, should prove better than the older DIGIC 5+ used in the 6D. The 6D does not offer full-time AF during video; the 7D Mark II does. The 7D Mark II uses Dual Pixel CMOS AF during video shooting in Live View, which offers faster and smoother autofocussing. Looking at the above, I would lean towards the 7D Mark II. Looking solely at lower noise with better dynamic range, I would opt for the EOS 6D.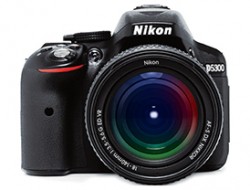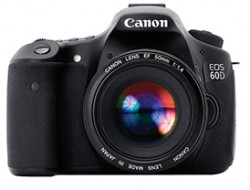 Which is better?
Please suggest me a D-SLR between Canon D60 and Nikon D5300. Which would be more suitable for birds in flight?
Bhupesh Kumar, Patiala
I assume you are referring to Canon EOS 60D.Though you can not go wrong with either, personally, I would opt for the Nikon body due to its more number of AF points and higher pixel rating. I should point out though, that the Nikon D5300 does not employ a built-in motor for autofocussing and hence can use only those lenses that have an AF motor in them (AF-S lenses).
Nikon D7000 or D750?
Presently I own a Nikon D7000 and plan to buy a full frame D-SLR body. There are several options but I am not sure which one to go in for. My inclination is towards Nikon D750; the reason being I want to use my Tamron 90mm VC and Tokina 11-16mm lenses on this. Pl suggest. Also, will using DX format lenses on FX body affect the camera performance?
Dr Tarun sharma, via email
——————–                                    Canon EOS 60D                         Nikon D5300
Pixel rating                                    18 million                            24.2 million
Sensor size                             22.3 x 14.9mm                        23.5 x 15.6mm
Compatible lenses for             AF EF and EF-S                       AF-S lenses only
Max. Continuous shooting            5.3fps                                          5fps
AF points                                       9 (all cross-type)                   39 (9 cross-type)
Shutter speed range                        1/8000sec-30 sec                  1/4000sec-30 sec
MRP (body only)                           Rs.47,995                                        Rs.49,450
The Tamron 90mm f/2.8 VC lens is designed for full-frame (can be used with APS-C) camera bodies but your Tokina 11-16mm lens is designed for APS-C (DX) sensor bodies. However, you can set the D750 to DX mode and still use the lens, but the megapixel rating will drop to around ten.
The D750 is excellent and I have no hesitation in approving it. And in case you wish to have a full-frame lens for landscapes, you could consider the AF-S Nikkor 14-24mm f.2.8G ED lens. It is expensive, heavy and does not accept filters, but it is one of the sharpest wide-angle lenses ever produced by Nikon. If cost is a consideration, you could consider the AF-S Nikkor 18-35mm f/3.5-4.5G ED lens.
Inexpensive lens for wildlife
Please suggest me a 'best buy' lens for wildlife and nature photography. Budget is Rs.15,000. I am a beginner using a Canon EOS 70D.
Jhalak Pokar, via email
Considering your budget, you may want to have a look at the EF-S 55-250mm f/4-5.6 IS II (MRP Rs.17,995). With the discounts that dealers offer, it should fit within your budget. On your 70D, it will be equivalent to 88-400mm.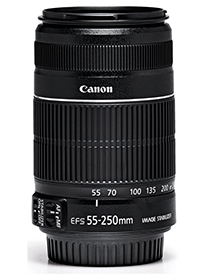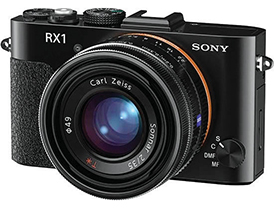 What should I do?
I was thinking of buying a new camera – a D-SLR. But the Internet war about the gloomy prospects of D-SLRs giving way to mirrorless cameras is holding me back. Should I go in for a D-SLR or should I go in a mirrorless model? Or should I just wait and watch?
James R, via email
Welcome to a world of uncertainties! The Internet debate that you mention will go on and on; there will be takers on both sides. Mirrorless models have an advantage of being lighter and smaller in size. Also, due to the absence of the reflex mirror, there is no mirror-induced vibrations. Mirrorless models are available with Micro Four Thirds, APS-C, as well as fullframe sensor. Currently, the lenses available for full-frame mirrorless cameras are somewhat limited.
I have invested in both types – D-SLRs and Micro Four Thirds Mirrorless systems.
1. When I go for photo outings on my own – when I have to do lot of walking – I take the MFT mirrorless system because of its lighter weight and bulk. When friends take me out in their cars, or when I know that too much of walking isn't involved, I take the heavier D-SLR system.
2. If I anticipate low-light photography, I carry the larger sensor D-SLRs. While I love the mirrorless systems for their light weight and less bulk, they cannot (as of today) match the dynamic range and high ISO performance of the D-SLRs (though they are getting closer with almost every new model).
3. The next point I consider is the final print size. How large will I print? 18 x 12 inches? No problem with the MFT mirrorless system (I have made prints up to 40 x 30 inches with more than acceptable results). When I want to be extremely picky with the image quality, however, I like to stay with my D-SLRs.
My feeling is that full-frame mirrorless models will eventually rule the roost. I do use a fullframe mirrorless Sony RX1 (its a non-interchangeable lens camera) and I am very impressed with the results. As more and more fullframe mirrorless cameras with interchangeable lenses come in, I expect things to change.
My suggestion to you is 'Don't just wait and watch. Take a decision. Life is to be enjoyed!'