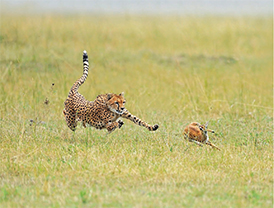 Clement Francis is a well-known wildlife photographer from Bangalore. Since childhood, he was fascinated by nature and wildlife, especially birds. He chose wildlife photography to spread awareness about nature conservation and importance of wildlife for the ecosystem. His proficiency in photography has been appreciated nationally with his nomination for the 9th Annual Teacher's Achievement Awards (2009) in the Communication Photography category. He is the only wildlife photographer to have been nominated for this award. Clement has also contributed to books like 'Birds in our Lives', 'Important Bird Areas of India' and many more. To know more about his work, visit www.clementfrancis.com
As told to Rohinton Mehta
What are the fascinating aspects of birds unknown to common people? Which one intrigues you the most?
Their flight! Birds have conquered almost all the possible habitats that exist on planet earth. You go to the Himalayas or the Thar Desert or riverine habitats or grasslands; you always find different bird species living there. Their flight just mesmerises  me. Also, one cannot define freedom better than birds – they migrate across continents at will, they appear at the most unexpected places and they just consume you by doing the things that you least expect them to do. You can see the smallest of the warblers, for example the greenish Leaf Warbler – a common winter visitor to almost the entire Indian subcontinent – breed in the Arctic Circle; it's only one third the size of a house sparrow. When it chirps in your garden in October, the common man overlooks it most of the time, but for a birder and photographer like me, I am awestruck; how could a tiny bird of around 10grams migrate tens of thousands of miles?
I am definitely fascinated more by the raptors. They are species of birds that prey on other animals and birds. Eagles, Hawks and Falcons belong to this group. The Peregrine falcon for example reaches speeds of more than 300kms during its hunting dive. The Bonelli's eagle is very close to my heart – if you see one hunting a large prey like a black-necked hare or grey heron or even a peacock, you are overwhelmed by its power, tenacity, single- minded approach and commitment. So when you get a good picture of them, it is a very satisfying `feeling; you are on top of the world!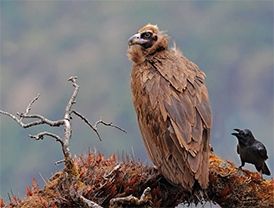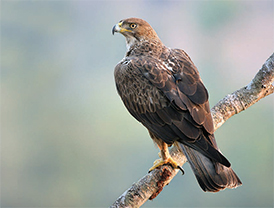 According to you, what are the qualities of an ideal bird photographer?
This is completely my opinion. Other bird photographers may differ here:
• First and foremost, the bird photographer should be a nature lover and should have a heart of a conservationist. The subject should always come first.
• Patience surely is a virtue one should have.
• Knowledge about the subject that you are photographing is a must. The photographer should read books, field notes and always ask the experts with the intention to learn more.
• One should not be award-hungry or running behind laurels. Awards and laurels will come once you are a good photographer!
• The photographer should have the quality of sharing his work with others. Nature gives everything free, so he/ she should always be willing to share their work (pictures and writings) with anyone who asks.
• One should visit the same place again and again, so that he or she gets expertise about that habitat and the chances of getting good pictures increases to a great extent.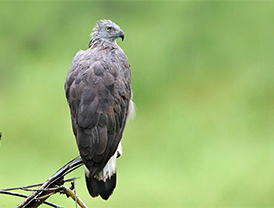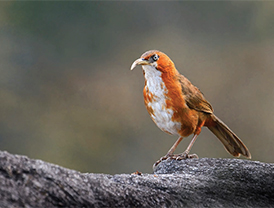 What are the challenges other than the agility of the bird that can create trouble for photographers?
• The main challenge is light. It plays the most important role in getting good images.
• The position of the bird with respect to the camera. You may find the most cooperative bird but if the angle of the bird is wrong, you just cannot do anything about it.
• The same species of the bird can be bold in some areas and very shy in others. So if you are in areas where hunting and disturbance is high, photography can be a total disappointment. For example, few species of flycatchers in western Himalayas are very bold and the same species in North East are very shy due to over- hunting.
• Travel also consumes you. For example if I have to photograph the Monal Pheasant, I being a southerner, would have to travel all the way to the north!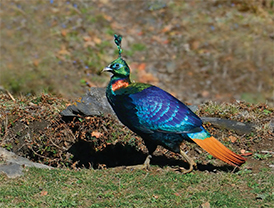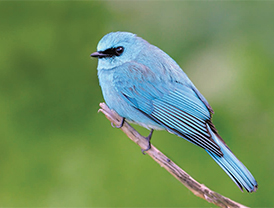 How much importance do you place on equipment? What equipment do you carry? Do you also believe in using a tripod for such kind of pictures?
• Equipment definitely plays a great role in the quality of pictures one can shoot on the field. A fast autofocus pro lens like the 600mm f/4 or 500mm f/4 or even a 300mm f/2.8 with a good camera that can provide more than 6 frames per second is the best one can use for bird photography. I would say that if anyone wants to start bird photography as a hobby and if he/she can afford to buy the best of the pro lenses and camera body, they should go for the best. Many of us think that let me start with a beginner's camera and zoom lens and then proceed towards the pro bodies/lenses – that's not correct at all. How much one can spend should be the only factor to decide on buying different equipment.
• I almost all the time use Nikon D4 and Nikkor 500mm f/4 lens with a 1.4x Teleconverter. For my style,. the closer I can get to my subjects (birds), the better the pictures are. But I also use my friend's Nikkor 600mm f/4 lens with a 1.4x Teleconverter when we are together on the field.
• A tripod is always recommend when using long lenses like the 600mm and 500mm. Also a tripod enables one to get clearer pictures even in low light conditions. But, many times it is a hindrance due to its bulk and weight; sudden decisions cannot be taken when your subject is a fast mover (most small birds). I would recommend anyone to shoot from a monopod when shooting in rain forests, cloud forest and jungles with loads of bushes and shrubbery because you will be walking around and taking your images based on the bird's movements. When it comes to shooting in grasslands, deserts, near beaches and rivers, one should use a tripod, as most often you will be photographing from one single place.
What would be your advice to budding bird photographers? How should they prepare before photographing birds?
• Definitely read books about the local wildlife – the birds, their breeding season, migratory months etc.
• Also keep going to the same place again and again. This surely increases your knowledge about the particular habitat.
• Understanding their habits can take you to the next level – bird behaviour. You will find out that the same bird behaves entirely differently during different seasons of the year. For example, during February and March, before entering into the breeding cycle, the Indian Roller – a very colourful bird – is very bold and will allow you close and you can take great images; but once its breeding season is over (June and beyond), they will not allow you to come close approaches as they did during the breeding season. But here too, the boldness of the birds varies from individual to individual.
• Respect the environment where you are working and if possible participate in conservation efforts. Do not disturb your subject; leave the habitat in the way you discovered it.
• Do not disturb the bird during its nesting season; most of the times, avoid nest photography.
• When you go to newer areas for photography, kindly prepare well for the climatic conditions; speak to local bird photographers, bird watchers or guides about bird sightings. If you hire a bird guide, request him to discuss before hand, the entire area that he is going to show, so that you don't waste your time after reaching the site.
• Understand your equipment well and remember that all equipment have their shortcomings.
Out of all the bird photographs you have taken, which one is the closest to you and why?
Of all the birds that I have photographed, the one closest to my heart is the Bonelli's Eagle. According to me, it is the best hunting eagle out there. Whatever it targets, it gets. Also the sheer size, aggression and flying skills make it a complete hunting machine. No matter how many times you photograph this eagle, you never get enough. This bird always surprises you every time.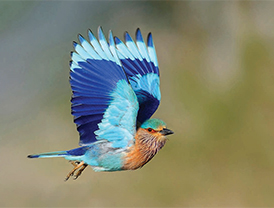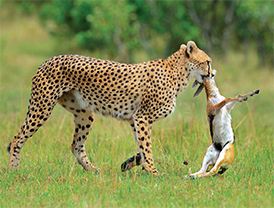 Some birds can be pretty aggressive, especially when they have young ones. What precautions does one take at such times?
• My advice to bird photographers is, do not photograph nests, unless it's a very rare species and you want to photograph it from the point of study or science. Birds do become aggressive and agitated during the time of their breeding.
• Eagles, hawks, falcons and owls will even try to attack you if you have crossed what I call it " Minimum Security Distance", hence avoid and take precautions.
• As mentioned earlier, if you are going to photograph the nesting species for study and scientific purposes, always build a hide/blind and photograph the species from its confines, so that you are safe and the bird also does not get disturbed. If you photograph the bird this way, ensure that you get in to the hide/blind before daybreak, so that the bird does not notice you. Also, try to leave your hide/blind only when the bird leaves its nest to find prey.
Any other information that you would like to share with our readers?
• First and foremost, if you don't get what you wanted from the field, do not get disappointed. Mother nature always rewards your perseverance and patience.
• Always get involved in some kind of conservation activity by either your time or by your finances.
• Nature here in our country is vanishing day by day. When you see the Great Indian Bustard in its splendour and realise that less than 150 of them are surviving in the wild in India, you feel like crying. How irresponsible are we that we allowed this to happen?
• Keep your environment clean when you go into the wilderness. Always be aware that you are invading the private life of the denizens who live there. Give zero tolerance to garbage dumping visitors. Educate them and if you can grab a few plastic bags here and there and safely dispose them in the dustbin, you have done your part and mother nature will surely smile at you. |SP