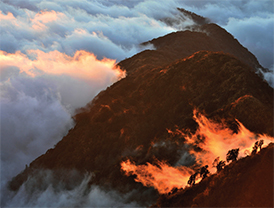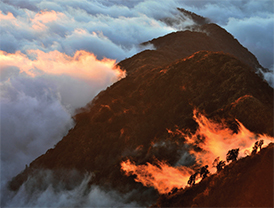 India Weaved in Frames (IWIF), a series of photography contests organised by Immagine, a Non Profit Organisation and promoters of a Facebook group by the same name, concluded with the announcement of the winners by eminent photographer Raghu Rai. Biswajit Patra from Kolkata won the first prize, while Rajesh Kumar Singh from Varanasi and Subin Pullazhy from Thrissur bagged the second and third places respectively.
The series consisted of 29 individual competitions themed on every Indian state. Three entries were selected from each contest by a noted photographer from the respective state, and the final winnners were selected from these winners. The contest received 1813 entries in all. The winners will be felicitated in a function at the Kerala Lalithakala Academy on November 5, 2014. An exhibition of the 87 winning images will be conducted from November 6 – 9, at the same premises. The exhibition is dedicated to under privileged children and it will be inaugurated by 29 children (representing the 29 states) from an orphanage.
The winner of the series will be awarded with Rs. 10,000 and a plaque of merit. Immagine is also planning to publish a photo book featuring the 87 photographs and contribute a major portion of the revenue for the empowerment of under-privileged children. For details about the exhibition and works of Immagine, visit www. facebook.com/immaginers and www.immagine.co.in.