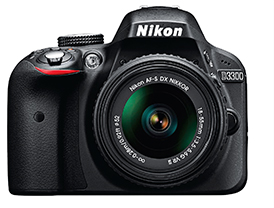 The start of a new financial year is an appropriate time to review the year that has gone by and to prepare a wish-list of what would happen in the forthcoming year.
The sudden collapse in the compact camera market worldwide definitely took Japanese camera manufacturers by surprise. Whilst Smartphones were expected to nibble at the edges, they ended up ravaging the bottom end of the compact camera market which practically disappeared. The set-back was more acute in developed economies like the US and large parts of Europe where Smartphones assumed quick popularity. However, the Indian market was also not spared and the compact camera market which was expanding at a healthy pace, suddenly took a down turn. This not only caught the manufacturers napping, it also led to various cost-cutting measures. Interestingly, from the camera manufacturers, only Samsung and Sony have Smartphone cameras of any consequence. Worldwide, the D-SLR market was stagnant in 2012-13 but in India it was buoyant and continued to grow at around 30%. Mirrorless cameras continued to do well in Japan, Europe and lately in the US. In India, however, they are still to become a formidable force. Hopefully, Sony will play the leader in the Indian market as far as mirrorless cameras are concerned.
Our prediction for the forthcoming year is as follows:
• The D-SLR market would continue to be buoyant in India. Our readers continue to affirm this statement through their ever growing interest in D-SLR photography and through their
purchase intentions.
• Mirrorless cameras will begin to make an impact in the Indian market mainly through the marketing efforts of Sony.
• Smartphones will begin to be available at lower price points and therefore continue to hurt the compact camera market.
• Compact camera manufacturers at the higher end i.e. those who offer semi-professional compact cameras and super-zoom bridge cameras with Wi-Fi connectivity will continue to see a market for their products.
• The accessory market which includes lenses, tripods etc will continue to grow.
Captured below is our wish list for the top manufacturers in the ensuing year:
NIKON
Nikon's D-SLR range is now very impressive. A string of new models has helped Nikon to modernize its range to make it ready for the new age. However, Nikon needs to do two things rather urgently.
• Wi-Fi connectivity needs to be incorporated in all its cameras.
• Nikon's mirrorless efforts so far have been modest. It is therefore likely to miss out on the mirrorless camera market and needs to take remedial action in this year.
Nikon's compact camera range is largely outsourced and therefore has limited ability to impact its operations. However, Nikon has introduced a brand new range of compact cameras in the hope that they can gain market share in this segment from those who have lost out.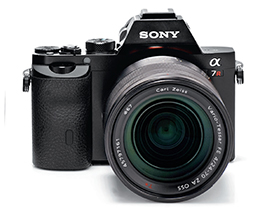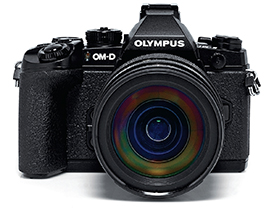 CANON
Canon seemed to have answered our prayers when it announced its new 1200D. Apart from the EOS 7D, Canon's remaining D-SLR range is now looking very good. However, there is no follow up to the EOS 100D in terms of lighter bodies and lighter lenses and Canon could do well to look into this area. Like Nikon, Canon's mirrorless camera efforts so far have been relatively modest. In the compact camera market, Canon has some quality offerings like the G-series, the S-series and these should continue to do reasonably well. Canon also needs to introduce Wi-Fi throughout its range. Canon's top boss, Masaya Maeda sees the Smartphone not as a threat but as an opportunity. Canon hopes to use the infrastructure that Smartphones create and at the same time produce cameras that do things which Smartphones cannot.
SONY
At this precise moment, Sony appears to be the most promising player in the imaging segment. Its new Smartphone range has been a success. Also, Sony seems to have reappraised its positioning in the D-SLR market and has rightly decided to focus on mirrorless cameras. Its recent introductions in the mirrorless segment have been very inspiring and hold out great promise for Sony in the ensuing years. Sony has taken a big knock in the compact camera market. However, this would be compensated by their success in Smartphones. On the whole, Sony has innovated the most in the last year and we eagerly look forward to see what else is coming in the year 2014- 15. On the negative side, Sony should sort out some of the ergonomic issues in some of its models as also the image play-back system in its cameras. Touch screen functions along with Wi-Fi should also be a priority for Sony.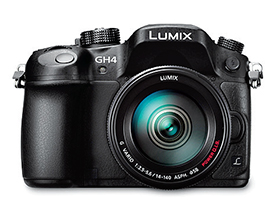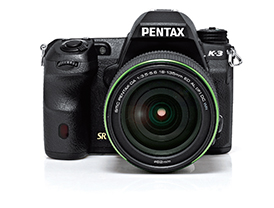 OLYMPUS:
The international problems facing the Olympus company inevitably had an impact on its fortunes in India with a contraction in its Indian office operations. However, in terms of models introduced, Olympus was at its best and the OMD EM-1 was deserving winner of SP's "Camera of the Year" award. The new Stylus range from Olympus is also promising and we wish that Olympus India will build on the foundation laid by them for quality cameras. The Micro Four Thirds mount used by Olympus in its mirrorless cameras is the most balanced in weight terms between body and lens and should see good success in the Indian market, if marketed properly.
PANASONIC
We have always been highly impressed by Panasonic's products and Panasonic's manufacturing prowess has never been in doubt. However, in the Indian market, Panasonic continues to disappoint with modest distribution and modest marketing. Its Micro Four Thirds mirrorless cameras are second to none in terms of build quality and finish and the GH3 is probably the best video camera in the market today. Wide availability, however, continues to be an issue. Panasonic's compact cameras have also been very well made but like others, have taken a knock in the last year. We expect the LX, TZ and FZ range of Panasonic's compact cameras to continue to do well. Panasonic, however, needs to work on battery life and wider availability in the Indian market.
PENTAX
It is a little too early to judge Pentax-Ricoh efforts in the Indian market since they are yet to complete a year. There is no doubt that Pentax's D-SLRs are of high quality and almost on par with the competition. The K-3 was a significant step ahead and will help Pentax to step up its efforts in Indian market. Pentax's D-SLRs need that little bit extra in terms of autofocus performance and video imaging to get that cutting edge. Pentax's mirrorless cameras along with Ricoh compact cameras, we hope, will make steady inroad into the Indian market. Pentax also is now the only effective competitor in the niche medium format market.
FUJIFILM
Fujifilm is the only survivor of the four major film companies of yesteryear. Wisely, they have decided to stick to the niche market with their mirrorless cameras and compact cameras. The semi-retro image has worked for Fujifilm and given the company a solid niche image. Better autofocus, better battery life and more aggressive pricing would give Fujifilm, more success in the Indian market.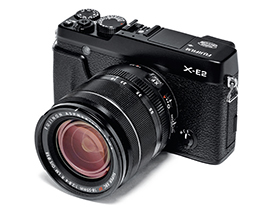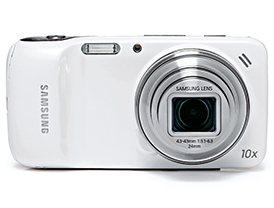 SAMSUNG
What can we say about Samsung? The company is on a roll. Its Smartphones are world beaters and the S4 Zoom was our choice in the "Smartphone Camera of the Year". For unknown reasons, Samsung is fairly quiet in India on the mirrorless camera and compact camera front. We believe that the Samsung Galaxy range with the Android system has a lot to offer and we hope Samsung will therefore make an aggressive entry into this imaging segment.
OTHERS
Other players in the imaging market include Casio, Nokia, iBall, Micromax, Karbon and Lava. Whilst Casio operates only in the compact camera market, others are major players in the Smartphone market and are sure to improve their camera offerings
in the ensuing year.
Indian customers can look forward to a plethora of choice.
Above all, photo magazines will grow in importance as D-SLRs and such other cameras are bought after a lot of study and research. Reliance on credible magazines is very strong. And SP will be there to guide your every step in this hobby.