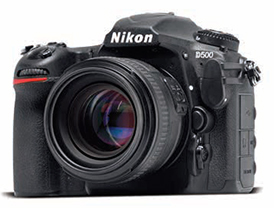 H. S. Billimoria
Germany has been the country to proceed to if you wanted to attend an exhibition. After all, Germany was the home of excellence in engineering, especially in fields like machine tools, automobiles, optics and precision industries. With brands like Leica, Zeiss, Schneider and Praktica/ Exakta originating in Germany, it was but natural that the premier exhibition for the photo industry was held in Germany. Cologne (or Koln as they call it) was the selected venue and the local town authority was the organizer. The Cologne city authority has organized several successful 'Photokinas' in the past. And until the 70's, the Japanese were not allowed to exhibit at Photokina.
What has changed then? The answer is, plenty. The imaging industry, in the late 50's, steadily moved into Japanese hands and the German brands declined in importance and had to take up niche positions. It was a little incongruous that the world's biggest photo exhibition was held in a country that had ceased to be a force in photography. The second reason was the proliferation of local expos in various countries and towns. The third reason was the more powerful one and is generic in nature. It hits at the heart of the expo industry and not just at Photokina. The 'culprit' is the internet. With the internet, you have live information and high quality images thereby reducing the desire to 'touch and feel.' In recent years, therefore, the camera industry has tended to announce and launch their new equipment before Photokina and not at Photokina. Some of the thunder has definitely been stolen.
We now look at the crystal ball and try to forecast what you are likely to see at Photokina this September.
NIKON has had a busy 2015-16. The new D500 and the D5 seems to have addressed all gaps in their range. The only models that could be replaced are the D610 and D810. There are very strong rumours of a full-frame mirrorless camera from Nikon but we are not so sure that this will happen. More likely that the D3300 may be refreshed. The delayed (because of natural causes) compacts will also see the light of day. A 19mm tilt and shift (PC E) lens is also rumoured along with a couple of other lenses (a 105mm f1.4).
The biggest launch at the show will come from CANON. Yes, the 5D Mark IV is likely to be announced before or at Photokina. Like its predecessors, this will be Canon's quality flagbearer.
The way the 6D is being discounted worldwide also suggests that a replacement is imminent. No new mirrorless camera is expected from Canon. But, expect Canon to launch a few new lenses.