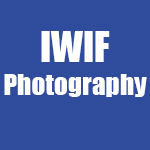 Immagine, a non-profit organisation based in Kerala, has announced the second edition of India Weaved in Frames (IWIF) Photography Contest Series and exhibition. The series is aimed at showcasing the great Indian diversity through three frames selected from contests themed on every Indian state and Union territories. All entries to the contest will be published on Immagine's Facebook page, along with their description. This would be a great source of information about all the Indian states at one place. Inmagine also hopes that this effort would help photographers and photography enthusiasts across India to learn about the diverse style of photography, and its powerful application. The entire fund, generated by means of entry fees to the contests, sale of photo books, and contributions from the well-wishers, will be utilized for the benefit of children who deserve it. The exhibition will be inaugurated by 30 such children, representing the 30 Indian states.
Immagine has also announced the confirmation from Limca Book of Records that the first edition of India Weaved in Frames will feature in the Paintings chapter (under Photography) of its 2016 edition.
For complete details about the contest series and submitting entries, please visit www.iwif.in.