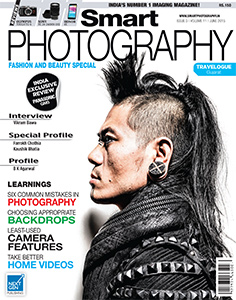 FASHION AND BEAUTY SPECIAL June 2015

For Online Subscription
Fashion photography is, perhaps, the most demanding and challenging sector in the imaging industry. To become a good fashion photographer, an apprenticeship under a well known professional photographer is almost a must. Understanding the interplay of light is also a must. To be a good fashion photographer, you need to have an eye for aesthetics as well. Many start off with fashion photography, but not all make it big. The rewards, of course, are ample and the creative satisfaction, immense.
H. S. Billimoria