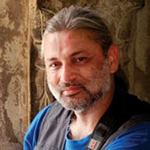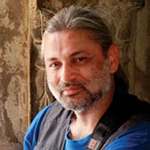 Pro Travel Photographer. Photo Jurist. Photo Educator. SPEAKER (ARCHITECTURAL PHOTOGRAPHY): TBEX Europe 2016  (Stockholm) TBEX Asia 2016 (Manila).
WINNER of India's Biggest Blogging Contest – Cox & Kings' Grab Your Dream (Season 2) and National Geographic Traveller's Get Out There Photo Essay Contest
The Netherlands is a small country at the Northwestern tip of mainland Europe. While the distances here are not much, this scenic nation offers plenty of heritage, funky architecture and other assorted visual delights to the visitors.
During my visit there last summer, I planned a visit to Kinderdijk – an 18th century settlement that has been accorded a UNESCO World Heritage Site status. My visit there was courtesy 'I AMstredam' (The Netherlands Tourism) and their associates – 'Rotterdam Partners'.
They advised me to spend half a day in Rotterdam, checking out some postwar idiosyncratic architecture, visiting Maritime Museum and some of the other attractions dotting this modern city, and then proceed to Kinderdijk. And I followed their advice.
I took a comfortable intercity train from Amsterdam Centraal. During the 70-minute journey, the train passed through some of the places I had heard of – Schiphol (Amsterdam's airport is here), Leiden, The Hague and Delft. All along the route, the countryside was picturesque.
As I disembarked at Rotterdam Centraal, I took a tram to get to Blaak. Blaak (or Block) is famous for whacky cube houses created by Piet Blom, a renowned architect known for creating conceptual structures. He tilted the cube of normal house 45 degrees and placed them on hexagonal pylons, to conserve ground space. These cube houses represent a tree, and therefore stand as symbols of a village in a city.
Near the tram station lies another piece of quirky architecture – Markthal (Market Hall). It is a mega structure shaped like a tunnel with a height of 34 metres. It is indeed a market hall, but with a difference. The tunnel structure covering the hall has 228 apartments, about 4600 sq. mts. of retail space and another 1600 sq. mts. of space dedicated to hotels, restaurants and cafes. And, this excludes a 4-level underground parking that can house over 1200 cars.
The inside of Markthal has an 11000-sq. mt. mural titled Horn of Plenty. It is a creation of Arno Coenen and it depicts oversized flowers, fruits, seeds, insects, vegetables and fish.