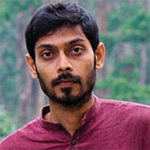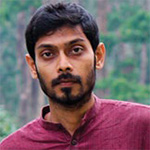 Avishek Majumder is an avid traveller and a passionate photographer whose love for nature and fine observational skills are depicted in his photography. Travel and street photography are his favourite genres. In his leisure time, he hits the street with his camera, capturing people, their emotions, nature and all her beauty through his lens. As it is rightly said, "A picture is worth a thousand words", he tries to narrate a story through his pictures.
As told to Unnati Sagar
"When you plan to visit Sikkim, be prepared to rise before the sun does", says Avishek Majumder, as he narrates his experience of visiting the 'Kingdom Of Mountains'. Avishek, along with his friends, recently travelled to the Himalayan state of India—Sikkim. Bordered by Tibet, Bhutan and Nepal, this Northeastern Indian state is home to dramatic landscapes.
Their journey began soon after their driver knocked at their door at the crack of dawn. They were forewarned that even a bit of a delay could deprive them of the majestic view of Mount Kanchenjunga (the third highest mountain in the world – 8586 m) at sunrise. They marched their way, heading to Gnathang valley en route Zuluk. Located on the ancient Silk Route, Zuluk is a quaint Sikkimese village. It is also a significant spot from where one can enjoy panoramic view of Mount Kanchenjunga.