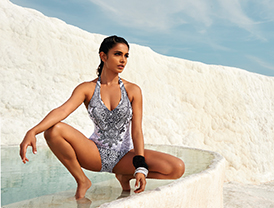 Atul Kasbekar needs no introduction in the world of photography. As the Kingfisher Calendar 2015 shot in Turkey is due to release, here is a conversation with the man responsible for shooting the calendar girls
As told to Tanika Godbole
You have been associated with the Kingfisher calendar since inception. How does it feel?
It is very gratifying to know that a client has trusted me for thirteen years on the same brand. I don't think there's a precedent for the same in India in terms of longevity of photography/brand. I guess that means that the Kingfisher brand values my work, for them to repose their trust over this length of time.  I'm deeply grateful.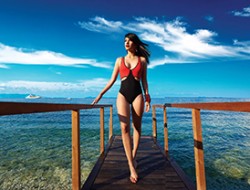 Has your photography style for the calendar changed over the years?
I think it's evolved, within the same space. Also I see the light even better and have a much calmer disposition to inclement weather or production trip ups. I believe the Turkey 2015 edition is likely to be eventually recognized as the best one yet.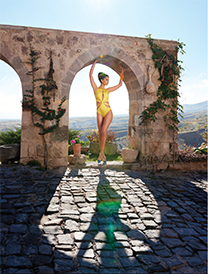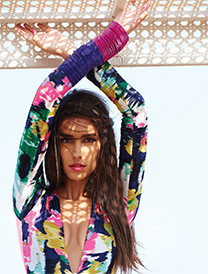 How do you manage the shoot, in terms of coordinating with the designers, make-up artists, and your own equipment?
This is a serious production and we leave little to chance. There are usually 21-22 people on the unit. I've always been blessed with excellent producers. They need to co-ordinate the time-tables of temperamental and spaced out individuals with crazy schedules and egos to match! I'm very happy that Vidyut and Vandana have made my life easy.
How long does the photo shoot take? Is the photoshoot very different from your regular shoots?
This shoot takes between 12/14 days each year plus a 3-5 day long recce (preshooting visit).
This is a unique photo shoot in all aspects. I answer only to the chairman of the UB Group and deliver the final product. There's no art director or agency to report to.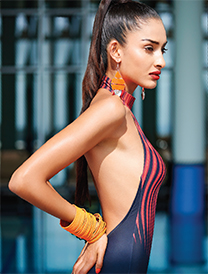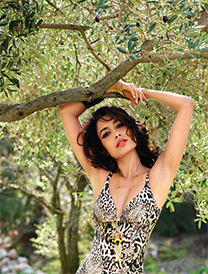 On what basis do you pick the location every year? Is it tough to manage all the professional models?
The location is always decided by Dr. Vijay Mallya. He's travelled more than  most jet pilots have and I can safely depend on him to find some exotic locale. Models are extremely keen to work on the calendar. It's inevitable that they will receiveunprecedented fame due to this. They could potentially do very well in the future, like Deepika Padukone, Katrina Kaif, Esha Gupta and Nargis Fakhri have.
The calendar is hugely popular. Are you happy with the result for this year?
Yes, I've routinely been told it's one of the best jobs in India. I don't disagree!
Is there anything different/ special about this year's calendar?
Well, our imagery is locationcentric, and Turkey was fantastic to be honest. Pamukkale, Bodrum and Cappadocia are outstanding locations. I thrived on the cool weather, the warm people and the amazing backdrops this year. 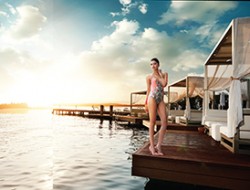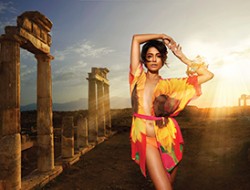 About the Kingfisher Calendar:
The Kingfisher Calendar 2015, in its 13thedition, features style and beauty against the backdrop of Turkey's beaches and countryside. It is shot in Cappadocia, Bodrum and Pamukkale. The five models in the shoot are Sarah Jane Dias, Dayana Erappa, Elena Fernandes, Keisha Lall and the winner of Kingfisher Supermodels-2, a reality talent show. They have been styled by Nupur Mehta Puri and Mohit Rai, make-up artist Kapil Bhalla, hair stylist Apeni George, and photographed by ace photographer Atul Kasbekar, who has been  associated with the Kingfisher Calendar since its inception.