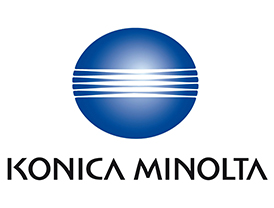 Yuji Nakata has been appointed as the new Managing Director of Konica Minolta India. He has been associated with Konica Minolta for over 25 years and previously was serving as company's Chief Representative in Thailand.
Commenting on the appointment, V. Balakrishnan Executive General Manager Konica Minolta India, said, "Mr. Yuji Nakata has played a significant part through strategic and operational areas of Konica Minolta for many years now and has done an exemplary job as Chief Representative, Minolta Beijing Office (China). His visionary approach, first as the Managing Director, Konica Minolta Hong Kong, and later as the Managing Director, Konica Minolta Shenzhen, China, helped in consolidating the brand's dominance in those markets. As we move towards taking Konica Minolta to the next level of growth, we are privileged that a person of his calibre is there to guide us. He is one of the original members of Konica Minolta management team and has been instrumental in driving the fastest growing areas of the company's business." Mr. Yuji Nakata has replaced Mr. Tadahiko Sumitani who has been promoted and has assumed a new role as the Global Sales Head in Japan HQ.
Konica Minolta also launched its most promising production printers, the Bizhub PRESS C1070 and Bizhub PRESS C1060 which will further build on the achievement of the previous models. The new series runs at 71 and 61 ppm respectively for A4 size sheets. It provides enhanced productivity through its new improved Quality mode andbetter image quality with the fourth generation Simitri HD toner.
"The printer is for the customers who are looking for the ability to scale, perform and deliver On-demand across diverse needs with a faster turnaround time while maintaining superior colour reproduction. The new intuitive and intelligent Bizhub PRESS C1070 / C1060 offer the perfect solution," said Mr. Yuji Nakata, Managing Director , Konica Minolta Business Solutions India Pvt Ltd .
Speaking at the launch Mr. Kuldeep Malhotra, Executive General Manager, Konica Minolta India said, "We are the market leader in Production Printer segment and the latest series will further strengthen our position in this segment. Konica Minolta has always provided innovative and technologically advanced products and our latest series will not only stand out in the crowd but will take the production printing market a step further."