Konica Minolta has introduced the bizhub PRESS C71hc featuring advanced colour reproduction capabilities of the proprietary high-chroma toner. The printer is ideal for photo books and photo merchandise, promotional materials, and other sophisticated print products.
"The colour production pr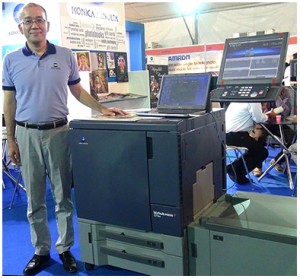 inting market is steadily growing and there can be no doubt that RGB data and the high-chroma technology will continue to increase in importance in the future,"says Yuji Nakata, Managing Director Konica Minolta India.
The high-chroma toners of these systems have an extended colour range that is much closer to sRGB than that of conventional CMYK toners. This helps in obtaining prints that have a natural look. The machine is more reliable in colour reproduction with advance technologies and better colour management, and has a higher productivity than its predecessor.