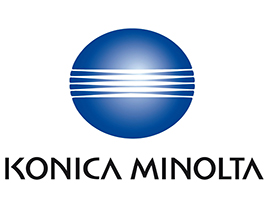 Konica Minolta Co. posted a 2.6x gain in net profit to 14.6 billiion Yen for the first half of fiscal 2014., ending on September 30, 2014. The total sales were 478.5 billion Yen, up by 6% year-on-year.
The Information Product segment sales rose by 9.1% to 381.1 billion Yen and the operating profit by 12% to 30.2 billion Yen, owing to the sales of A3 colour MF photocopiers and printers for business sectors, especially the bizhub PRESS series.The Health Care segment's sales came up to 36.4 billion Yen with 1 billion operating profit. The revenue for the Materials and Equipment for Industrial Use segment dropped by 4.8% to 59.4 billion Yen, but profitability of the TAC films and measuring instruments improved to 12.1 billion Yen (up by 35.6%).
The total revenue for the full year is expected to rise by 7% to 1.010 trillion Yen, and operating profit would come to 65 billion Yen (up by 12%), whereas the net profit would reach 30 billion Yen (up by 37%). The company has attributed strong demand for film and LCD panels, measuring instruments and business machines of MF photocopiers and printers for the performance this year. The weak Yen will alsocontribute to improved profitability.