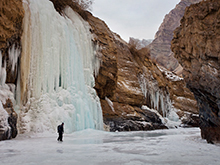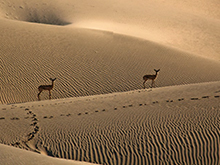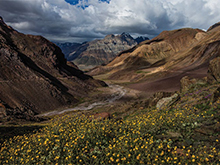 Which is your favourite destination for outdoor photography? And why?
I am often asked this question, and I always find this hard to answer. As an outdoor photographer who frequently travels to exciting locations, I fall in love with many places. And the last place that I visit usually turns out to be my current favourite. However, if I have to pick one, my choice would be Zanskar valley in the Himalayas. It's perhaps one of the remotest regions in the mountains in India. Its rich landscapes and culture make the journey worthwhile. It's a region where I have seen it all; lofty mountain peaks, glaciers, streams that emerge out from an abundance of snow, rivers that freeze over in winter, efflorescence, all of which epitomize the grandeur of the Himalayas. The region is culturally rich too, with its Buddhist traditions that have survived for many centuries.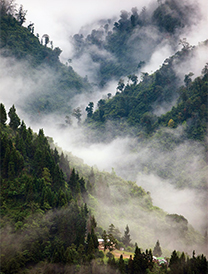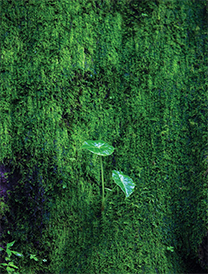 Can you name the photographers whose work inspire you the most?
When it comes to landscape photography, Galen Rowell's name comes to my mind. He was not just a landscape photographer, but also a great thinker who shaped the way equipment we use today  for landscape photography have been designed. His images of Sierra Nevada are a great inspiration to anyone who wants to become a better landscape photographer. Despite being a few decades old, and despite rapid advances in technology and visualization process in landscape photography, his works continue to stand out. Of the current day photographers, the work of Marc Adamus is something that every landscape photography enthusiast must look up to. He should be credited for breaking a creative rut in landscape photography to produce unique imagery capturing the beauty of earth, rarely seen in the past. Outside the genre of landscape photography, I find the works of Sebastiao Salgado to be grand in scale and inimitable.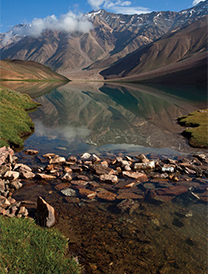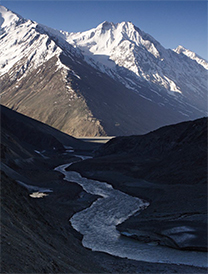 Would you like to share a few words of encouragement for our readers, and budding travel and outdoor photographers?
The most important thing is to be on the field as often as you can and do the kind of photography that you most enjoy. The technology of photography and image-sharing has leap-frogged in the last ten years, making it easier and greatly rewarding to pursue the joy of making images. Even when we often shout out that it is the photographer, not the equipment that makes images (something I fully concur), it's great to start with the best equipment you can afford, which offers you good image quality in any situation. When you are out in the field, go with the flow and immerse in the process of image-making to the fullest extent. But a great deal of how your photography shapes up is a function of the work you do off the field. Sift through the work of great masters, read what they have to say and understand their thinking process. Wherever you can find 'behind the scene' information on the workflow of masters, understand them well. How much you learn off the field has a great influence on how much you achieve when you are out on the field. |SP