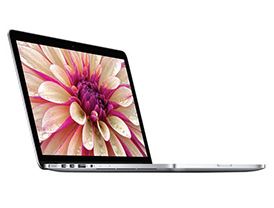 Apple Mac Book Pro MD101
Key Features: The design uses lightweight but strong aluminium to make sure that your system weighs only 1.35kg to ensure that you have amazing performance without the need of a heavy bag.
The LED-backlit glossy widescreen display is powered by the Intel HD Graphics 4000 card, making sure it can support literally millions of colours, to give you the finest contrast, most vivid colours, sharpest edges and truest blacks, for a viewing experience that you simply can't take your eyes off.
The full-size keyboard, which features up to 78 US keys has been equipped with backlit technology to help its performance and save power at the same time. Also thrown into the mix is the superb multi-touch trackpad which allows you to use complex manoeuvres to help you work faster.
The OS X operating system is pre-installed for your convenience. The MD101HN/A is a laptop loaded with cuttingedge technical components. Whether you want a laptop for work, or entertainment, or for your college assignments, this MacBook is a must-have product.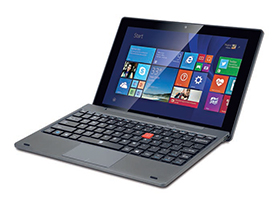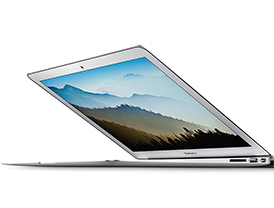 Apple Mac Air
Key features: It features a fifth-generation Intel Core processor, Thunderbolt 2, great built-in apps and the same all-day battery life .
The 13-inch model gets up to 9 hours of battery life on a single charge. That gives you all-day power for surfing the web or watching iTunes films. Put MacBook Air to sleep for more than 3 hours, and it enters standby mode to conserve battery life for up to 30 days.
A built-in sensor detects changes in the ambient lighting and adjusts the keyboard and display brightness automatically, giving you the perfect illumination in any environment. It features a unibody design for both the main enclosure and the display. Unibody construction means higher-precision, less complex design with fewer parts. That translates to a notebook that's exceptionally thin and light yet durable enough to handle the rigorous of everyday use.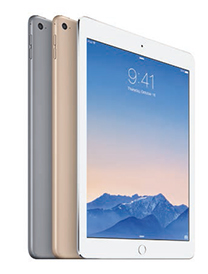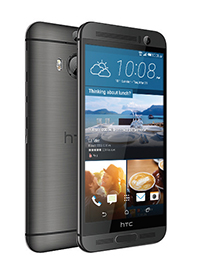 Apple iPadAir 2 MH1C2HN/A WiFiCEL 16 GOL
Key features: It's power efficient, too, with a 10-hour battery life that lets you work, play, surf, and shop all day long. It comes with a breakthrough Touch ID technology that gives you an unprecedented level of security because it uses nature's most perfect password ̶ your fingerprint. It has new features like panorama, time-lapse videos, slo-mo, and burst and timer modes.
The Wi-Fi + Cellular model is equipped with faster, more advanced LTE technology.
It comes with powerful apps for the things you do everyday like surfing the web, checking email, editing movies and photos, writing reports and reading books
iBall Slide WQ149R
Key Features:
• IPS 10.1 inch screen
• 2GB RAM + 32GB in built storage
• Ultra stick slot for 3G flexibility
• HDMI port and 2 USB ports, with one in the tablet and other in the keyboard
• Keyboard with rotating hinge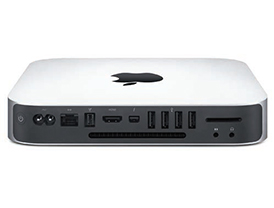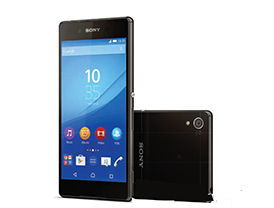 APPLE MAC MINI
Key features: It comes with fourth-generation Intel Core processors, a flash storage option that's up to 50 per cent faster and wireless performance up to three times quicker than its predecessor.
It has great connectivity features like Thunderbolt 2 and support for HDTV. Mac mini makes the perfect centrepiece to any setup
Fusion Drive combines a 1TB hard drive with amazingly quick PCIe-based flash storage. Fusion Drive automatically and intelligently manages your data so that frequently used apps, documents, photos and other files stay on the faster flash storage, while infrequently used items move to the hard drive.
Powerful 802.11ac wireless technology is built into every Mac mini. It automatically locates your Wi-Fi network, so you can connect and start surfing the web, printing and streaming your music wirelessly. Bluetooth wireless technology is also built-in, so you can connect accessories such as a wireless keyboard and mouse.
HTC One M9+
Key features: It features an intuitive One Gallery that groups your photos and videos with easy organisation and search controls. You can search online sites and social media for photos using facial recognition (Image Match), by date, location or tag.
Its wide-angle lens is designed to capture a larger field-of-view, so you'll get wide backgrounds and all your friends within every shot.
It can stream different music to multiple speakers at the same time, from the ultimate hand-held all-metal remote control.
It recreates a 5.1 surround sound effect to deliver cinematic experience; a dialogue leveller keeps a constant volume so that you won't have to manually adjust.
Sony Xperia Z3 Compact D5833
Key features: The smart and stylish Sony Xperia Z3 Compact offers astonishing performance and unparalleled entertainment in an exceptionally compact body.
Its compact and lightweight profile makes it easy to carry around in your pocket or purse.
It can click images even when you are up to 1.5m under water. All you have to do is ensure that the USB port and SIM slot covers are firmly closed.
It is equipped with an Exmor RS image sensor. This phone delivers smooth images with optimum clarity. Its wide-angle lens and low-light sensitivity ensures that you get perfect shots every single time. You can also go ahead and take your photography experience to a whole new level with the available Sony camera applications. Some of the interesting camera applications featured on the phone are Face In, AR fun and Movie Creator.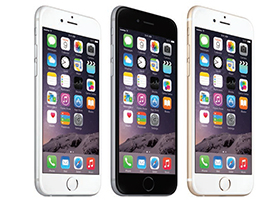 Apple iPhone 6 64GB
Key features: Touch ID is capable of 360-degree readability, which means no matter what its orientation — portrait, landscape or anything in between — your iPhone reads your fingerprint and knows who you are. And Touch ID even lets you enroll multiple fingerprints.
It is enhanced by an M8 motion co-processor that efficiently measures your activity from advanced sensors, including a new barometer. So you can do more, for longer periods of time, with better performance and battery life.
Its CPU and graphics performance are faster than on the A7 chip, even while powering a larger display and incredible new features. And because it's designed to be so power efficient, the A8 chip can sustain higher performance — so you can play graphics-intensive games or enjoy video at higher frame rates for longer than ever.
The iSight camera in iPhone 6 features an Apple-designed video encoder and image signal processor built into the A8 chip. They support advanced camera and video features, like new Focus Pixels, better face detection, continuous autofocus and enhanced noise reduction, so it's easier to shoot higher-quality photos and  videos.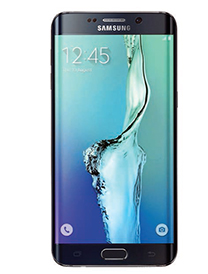 Samsung Galaxy S6 Edge 32GB
Key features: The larger dual-edge display is more than beautiful. It lends depth to your movies, breathes life into your games. There's room for you to experience more and feel more.
Assign your five favourite contacts and five favourite apps to the Edge. Access them any time by simply swiping inwards from the Edge handle.
No more shaky hand-held videos. Video Digital Image Stabilisation meets Optical Image Stabilisation to ensure clear and steady footage every time
It comes with a 16 Megapixel camera (2988 x 5312 pixels) + Front-Facing 5 Megapixel camera with Dual-Video, Auto HDR, Panorama, and Optical Image Stabilisation.
iBall Slide Cuddle A4
Key Features:
• 2GB RAM + 16GB in-built storage
• Octa Core
• Baby Soft Feel back cover
• Narrow frame and slim design with thickness of just 8.54mm