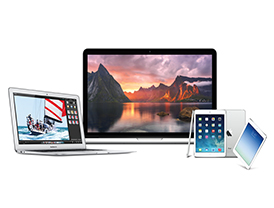 A good laptop is an essential part of digital photography, especially for organizing your work and for those who are interested in editing and post-processing. Laptops are a link between your camera and the Internet. They are portable and facilitate sharing and uploading. This digital age has converted everyone into a photographer. Smartphones and Tablets are capable of taking great pictures and are easier to use because of their compactness and multi-functionality.
Macbook Pro with retina display
Features:
The 15-inch model has over 5 million pixels, and the 13- inch model has over 4 million. So you can retouch  your photos or edit a home movie in HD and experience an astounding level of clarity. The Retina display is the perfect place to view and edit your high-resolution photos.
MacBook Air
Features:
Fourth-generation Intel Core processors in MacBook Air give you more time to do more things. The 11-inch model provides up to 9 hours of battery life on a single charge and the 13-inch model provides up to 12 hours . And LED backlighting makes colours bright and vibrant from edge to edge. So whether you're editing photos, perfecting a presentation, or watching a movie, you're going to love what you see.
iPad mini with retina display
Features:
A new A7 chip, advanced wireless, and powerful apps all beautifully integrated with iOS 7 iPad mini with retina display, lets you do more than you ever imagined. Feature for feature, it's identical to iPad Air in every way. Except for its superportable, hold-it-in-one-hand, still-just-right mini size. The retina display has over 3.1 million pixels — a million more than an HDTV.
iPad Air
Features:
iPad Air is astonishingly thin and light. Through a series of refinements, this unit is able to drop close to a quarter of the volume of the previous-generation iPad . It's a subtle change, but it makes a dramatic difference. The beautiful display is more prominent than ever.
Available at: Inspire Infotech (P) Ltd.
Contact: +91-11-26284578
Mail id: sales@inspireinfo.com
Website: www.inspireinfo.com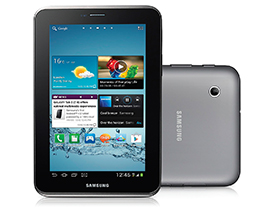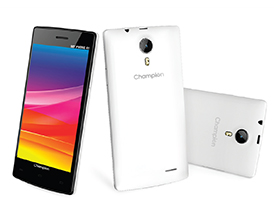 Samsung Tab2 P3100 : 16GB
Features:
Samsung's new GALAXY Tab 3 (8") introduces Tab portability with even powerful performance! To make multi-tasking even easier, there's Dual View, which lets you view 2 screens at the same time, so no need to switch back and forth, just get a full view with one glance.
Nokia Lumia 720
Features:
The Nokia Lumia 720 is fun with exclusive digital lenses, like Glam Me, which allows you to add star treatment to your self-portraits by whitening teeth and tanning the skin. Exclusive digital lenses ensure every shot's a winner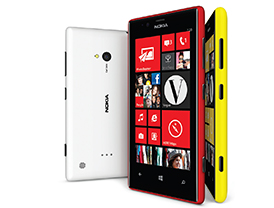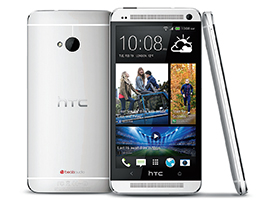 HTC ONE
Features:
Capturing a moment takes more than one image. That's why the new HTC One includes the HTC UltraPixel Camera. Press the shutter release and the HTC One automatically captures up to 20 photos and a 3-second video a picture that's alive. So your entire photo album becomes a living, breathing gallery!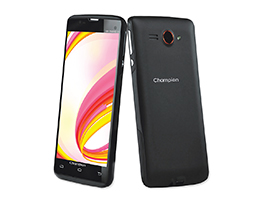 Available at: J.J.Mehta
Contact: 022 2430 6356
Mail id: info@jjmehta.com
Website : www.jjmehta.com
CHAMPION MY PHONE 41
Features:
Dual SIM (GSM + GSM), 10.16 cm (4) WVGA Capacitive Touch Screen, 1 Ghz Dual Core, Dual Camera (2MP + 5MP), Android 4.2.2 JellyBean, GPS, WiFi, 2GB Internal
CHAMPION MY PHONE 51
Features:
Dual SIM (GSM + GSM), 12.7cm (5) FWVGA Screen, 1.2Ghz Dual Core, Dual Camera (2MP + 2MP), Android 4.2.2 JellyBean, GPS, WiFi, 4GB Internal Memory
Available at: Champion Computer Pvt Ltd
Contact: 011- 40401200
Mail id: sales@championindia.com
Website: www.championindia.com