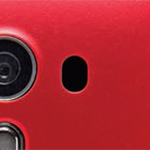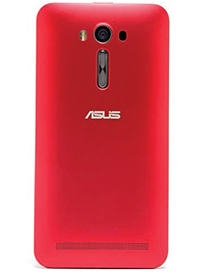 Performance
The Zenfone 2 Laser is aimed at the price-conscious customers who need a device that performs the essential functions well and has a good quality camera. The Snapdragon 410 processor's low power consumption feature became evident on benchmarking. AnTuTu battery benchmarking gave 14,884 points to the Laser, while the Zenfone 2 received only 7944 when we tested it in July. We would consider this excellent battery life. However, the AnTuTu performance benchmarking score came to 21,998, compared to the Zenfone 2's score of 46,547. This provides a fair idea of the placement of this device in the market.
Coming to the camera, the main camera performed well in our tests. Laser autofocus did not provide any advantage in autofocus speed, but appeared to provide better accuracy in focussing. The focus confirmation (the green indicator) was erratic as we observed in most smartphones. Images were crisp and outdoor images captured in good light appeared rich and vibrant. Auto White Balance was surprisingly accurate in natural light and any cast produced under artificial light was easily removable in postprocessing. Native print size was 12.2 x 13.6 inches at 300 ppi. At 25 percent screen size, the images appeared noisefree up to ISO 200, and were all usable. At 50 percent, we spotted noise from ISO 200 onwards. Images remained usable up to ISO 200. At 100 percent view, all images showed some noise, but image at ISO 50 could still be used. Images from the front camera were average in good light, but quite noisy in low light even at ISO 50.
The Laser is not for hardcore gamers and hence the gaming performance was not very impressive. But if you are a light-games enthusiast, you can put up with this device.
Value for Money
The Zenfone 2 Laser with 16GB storage retails at an MRP of Rs.9,999. At this price, the device is certainly great value for money. |SP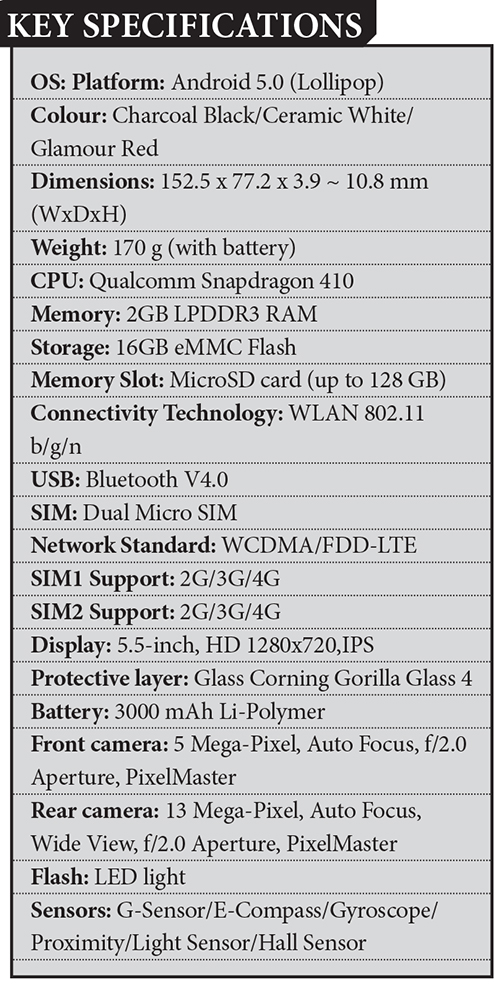 FINAL SCORE                                                                        83%
Design and Build Quality                                                       17/20
Key Features                                                                          16/20
Ergonomics                                                                              17/20
Performance                                                                           15/20
Value for Money                                                              18/20
PLUS
• Superb battery life
• Excellent design
• Removable battery
• Great value for money
• Sharp images
MINUS
• Lag under heavy usage
• Front camera could have been better
VERDICT
The Asus Zenfone 2 Laser is a toneddown version of the Zenfone 2, with a Qualcomm Snapdragon processor and Laser autofocus. The USP of this device is its terrific battery life. Being an under-Rs.10000 phone, we have no qualms in awarding it a Best Buy.
Sujith Gopinath