Leica has introduced the M10-P, the most inconspicuous addition to the Leica M series. The Leica M10-P has an almost inaudible mechanical shutter release and does not sport the iconic red dot Leica logo.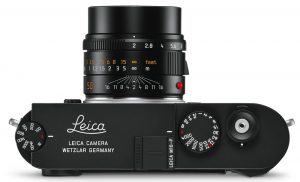 The camera features a newly designed shutter, making the M10-P the quietest of all digital and analog M cameras ever made. The design of the Leica M10-P is classically minimalist, featuring only subtle Leica lettering on its top plate, and omitting the Leica red dot logo or any branding on the front. With the M10-P, Leica debuts touch-function for the M-System, enabling faster checking of focus in Live-View and Playback modes and convenient contemporary touchscreen controls such as swiping and pinch-to-zoom. The built-in level gauge assists photographers in capturing a perfectly framed and level shot.
"Never before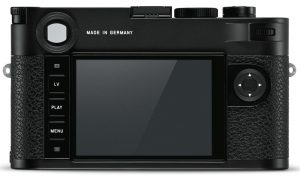 have I shot with a more discreet camera," says Grammy Award-nominated photographer Mathieu Bitton. "The M10-P feels like stealth version of my beloved M film cameras. It fully retains that signature M nature, while being so quiet and unobtrusive that my subjects barely realize I am photographing them."
The Leica M10-P is available in Leica stores, boutiques and dealers, offered in a choice of black chrome and silver chrome finishes. This new release from Leica will coexist with the current Leica M10.