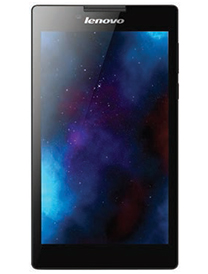 Lenovo announced the launch of Dolby-enhanced, pocketsized TAB 2 A7-30 at Reliance Digital and Amazon.in. In terms of its specifics, it is 8.9 mm thin and weighs 269 grams. With full functionality of a phone including SIM card support, its pencil-thin design adds to the convenience of multitasking. It is portable and can be carried without any trouble. It offers a smooth usage experience because of the MediaTek 1.3GHz quad-core CPU. The TAB 2 A7-30 is also packed with an infinity screen and an extra-thin transparent panel for images. Avilable with built in 'Lenovo DOit Apps' that include sharing data with other Android devices without a network, backing contacts, syncing, speeding up the device and so on.
Commenting on its launch, Rohit Midha, Director, Tablet Business Unit, Lenovo India said, "Market research shows that Indian consumers like big screen devices that fit into the pocket or clutch.
With the TAB 2 A7-30 we have managed to combine the big screen experience, added the Dolby audio entertainment with a powerful processor and still kept a form factor that fits snugly into the pocket and can  be carried 24×7."
The 2G version of TAB 2 A-730 will be launched shortly.