Please read the Terms and Conditions below before submitting your entries. These instructions apply only to Indian residents. For contestants residing outside India, please contact the respective EISA member magazines from your country or check the EISA Maestro Europe page.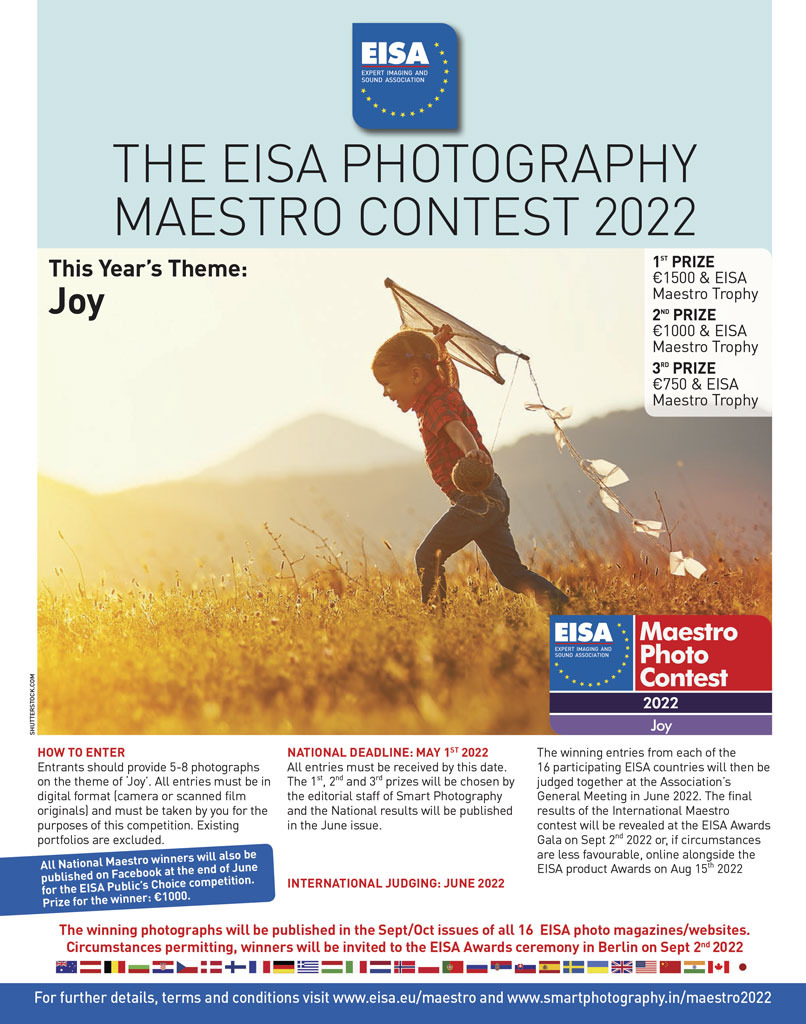 ---
Terms and Conditions
You may submit 5-8 images as part of a single entry
Theme of the year is 'Joy'
Last date: 1st May 2022
All entries must be in digital format (from a digital camera or scanned film originals)
The files should be submitted as JPEGs with a maximum 800 pixels on the longest edge. Images that are selected for the finals will be required to be resubmitted at a higher resolution (3000 pixels).
Only one entry is permitted per person.
Entries must be accompanied by your name, postal address, e-mail and phone number.
You may only submit your own work. The competition organisers and EISA member publications will not be responsible for copyright infringements committed by entrants.
The organisers reserve the right to publish winning entries free of charge worldwide and in any format or medium for the purposes of promoting the competition.
Neither EISA nor members of its Photography Expert Group will enter into any correspondence about the results.
International results will be published in all EISA Photography member magazines/websites in September or October 2022 issues, according to local publishing schedules.
---