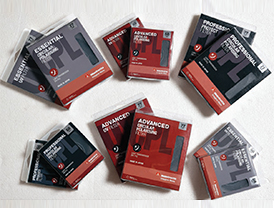 The Vitec Group plc, manufacturers of world famous Manfrotto brand tripods, have entered the market with their own brand of photo filters. These filters – aimed at three different category of users – Hobbyist, Advanced Hobbyist/Pro and Pro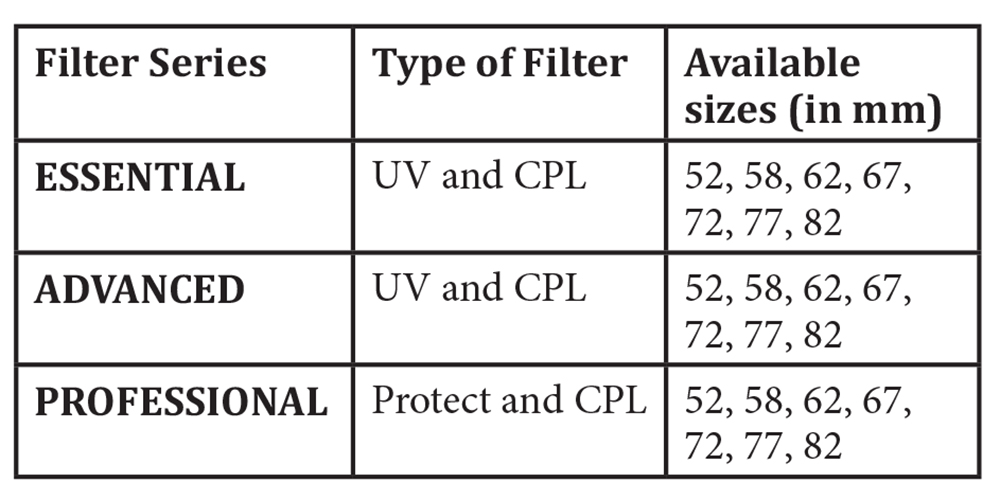 UV (Ultraviolet)
CPL (Circular Polariser)
Filter coatings play a very important role in the final image quality by reducing reflections and improving contrast. All Manfrotto UV and Protect filters are multi-coated (12 layers on Professional and Advanced series; 8 layers on Essential series). Reducing reflections also increases light transmission. Multicoated filters transmit 99% of white light whereas nonmulti-coated filters transmit only 92%.
Manfrotto filters repel water. Advanced CPL and Professional collections also offer resistance to oil. The Professional collection additionally offer resistance to fine dust sticking to the filter (due to its antistatic properties). All Manfrotto filters are supplied with a reusable storage case that offers protection against dust and inclement weather. The case includes graduated scales to indicate the size of the filter inside for easy identification.
And finally, the best part: All Manfrotto filters have a 3-year warranty (you need to register the product).
For further details, please contact: Mukul Kashyap
Indian Subcontinent Manager
Lino Manfrotto + Co spa India
Liaison Office
Mobile: +91 9821330117
Skype: mkashyap_vitec |SP
Rohinton Mehta