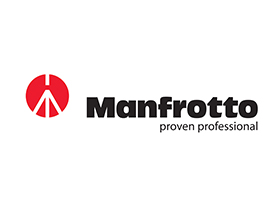 Manfrotto—manufacturer of imaging equipment and accessories—has launched the Digital Director. It is the only Apple certified (MFi – Made for iPad Certification) electronic device that helps in connecting cameras and iPads to manage the photo and video workflow. This also includes functions such as setting the camera and sharing pictures.
Digital Director is perfect for professional image-makers, who want to create an optimal shooting workflow. This device ensures a reliable USB cabled connection between a camera and an iPad. Through its dedicated CPU (microprocessor ARM® Cortex®-A8) and dedicated app, it provides an interface between the iPad and camera, which enables the former to understand camera protocols. The Digital Director works with Canon National and Nikon D-SLRs, iPad Air and Air 2. With the help of remote control, users can place the camera in tricky positions and control it remotely.
At the National Association of Broadcasters show held in Las Vegas, the Manfrotto Workflow Management Processor had been awarded with the title of the 'Most Innovative Product of NAB 2015' due to its innovative features.