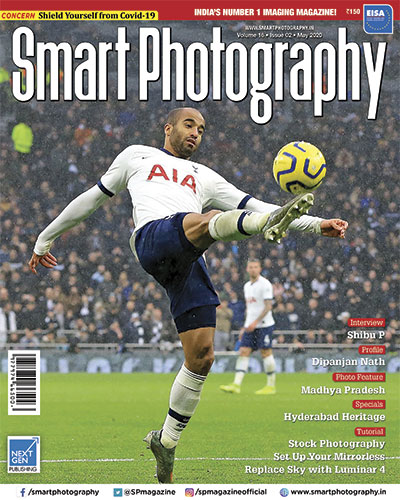 For Online Subscription

Digital Subscription

As I write this piece, the national lockdown has been extended further to May 03. The toll taken by the Covid 19 virus has crossed over 800 deaths (as on April 27, 2020) and the number of positive cases is at an all time high. Hopefully, things will get better soon. Meanwhile, we have gone all out to send to you, our dear readers, the April issue of SP digitally. In fact, we have increased our digital coverage substantially and are pleased to note some of the responses received. All in our editorial team have been working from home and fortunately modern technology enables us to do so. Of course after the crisis is over, pictures taken covering the tragedy will play an important role in documenting social history of the world.

Sitting at home for long periods of time can be frustrating. However, how we cope with our isolation is very important. Some suggestions are :
a) Photograph your home or important artefacts or curios in it
b) Scan your old pictures; something you always wanted to do but never got around to doing
c) Edit your pictures to make them better
d) Organise your photo collection
e) Build your own photo website
f) Read a good book on photography
g) Write to us or send us your images

Meanwhile I sincerely hope that everyone in our world has learnt a lesson and now onwards will do their bit to preserve the environmemt.
H. S. Billimoria