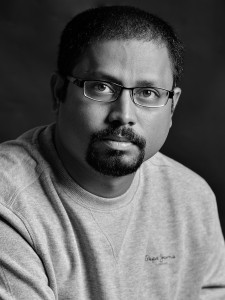 A skilled photographer and a biodiversity expert, Amit Rane has travelled extensively across the Indian subcontinent for more than 18 years. He has brilliant photography skills in all genres of wildlife photography including bird photography, mammal photography, landscape and macro photography. He is a trained herpetologist and loves reptiles. An avid traveller and writer, Amit Rane has a deep interest in product and fashion photography. He is a great trainer, wildlife photography advisor and has a fantastic teaching acumen.
Monsoon casts a magic spell even on an arid mind. The undulating blanket of parrot green surfaces from the very first shower is mesmerising. As a photographer, monsoon is a season I eagerly wait for; the experience of the first rain, the smell of the wet earth, the cold untamed breeze, the stupefying landscapes and most of all, a reason to bunk office and college!
In India, almost all the National Parks are closed during the monsoon and therefore we are left with options like street photography, macro photography and landscape photography in the high altitudes of Himalayas or Western Ghats. Generally we explore places near the city's confines. These trips could be a single day or weekend trips. But before you set out, some things need to be considered and taken care of. Monsoons are alluring, yet unsafe if you are not careful.
Here are some important aspects to be considered before moving out for monsoon photography outings:
Reachability: Before kick-staring your trip, try to check out if the roads you plan to travel on are clear of roadblocks due to landslides, water logging etc which are common occurrences during monsoons. It's better to have as much insight as possible on the latest conditions before travelling.
Rain forecast: Lots of mobile as well as web applications are available these days which help us to know the weather forecasts couple of days in advance. 'AccuWeather' is the most trusted application on Android phones and I trust this site for my travels. These applications come handy while planning our outings – avoiding torrential rains, foggy weather etc. In fact, a smart photographer will always use these apps to predict and capture special moods of thunderstorms, lightning, clouds etc.