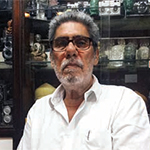 I studied at Loyola School in Jamshedpur. Continued my studies for BSc, but did not appear for the final exam. I came to Mumbai and joined a school for cinematography. Unfortunately, the school was a con job! Then, in 1967, I joined Basant Studio at Chembur as a camera department helper. Thanks to Homi Wadia and Jamshed Wadia, proprietors of Basant Studio, for the opportunity to learn, to become an assistant. I also joined the Wester India Cinematographers Association as a junior member in 1969. In mid-seventies, I joined Inter Pub Advertising as a darkroom/ photographer assistant to a senior photographer – a very good person and a good teacher. He encouraged me to work in the darkroom and also gave me the confidence to do photography for the agency. This was my first commercial photography experience.
In 1972, I changed over to Shilpi Advertising as a chief photographer an  darkroom in-charge at Ahmedabad. In a year's time, I moved to Mumbai with the condition that all work of the agency will be my responsibility. This is where my learning curve really moved North. The demands were high and the working hours, unearthly. This is when I realised what the word 'commercial' meant! I soon found out that I was stagnating and decided to change course again. Because of my working with Sarabhai Group's Shilpi Advertising, I was exposed to industrial photography. This helped me to join Larsen and Toubro in 1975 as a photographer. L&T had a fabulous department for photography, with great darkroom and studio spaces. My boss insisted on excellent cataloging of all photographs taken for the company and assigning credit to the photographers for the images. The person in charge of the darkroom was a champ who showed me what it is to be a professional darkroom artist. This was the place to work as a team and to do some very good work. I travelled a lot and gained interesting experiences.
1980 saw me back in an advertising agency that gave me the freedom and the best equipment to do some very interesting work. After gaining further experience and confidence, I started working as a freelancer in 1984 and eventually retired from photography in 2007.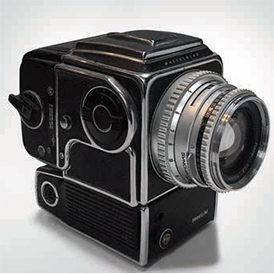 Being a photographer in the seventies and eighties, you had to be an all-rounder and a very good one! Eighties and nineties was the era of audio-visual photography. There was a lot of work that had to be done in a very little time. Audio-visuals included table-tops, models, travel photography, special effects and industrial photography. I remember we were a group of three photographers, who, at times, worked in tandem to cover different locations to get the job done on time. We used the same make of equipment and also the same type of film for visual continuity. That was the time when we used massive amounts of film and the labs loved us for that! For me, photography was a venture that lasted nearly 40 years and I gained more knowledge from my experiences than from any institution. There is no substitute for knowledge and hard work.
During my working life as a professional photographer, I have used a variety of cameras. My favourite cameras by choice have been Nikon F, F2AS, F3, D100, D2X, D700 and D810. My commercial work-horse cameras were Hasselblad 500C, 500EL, and the Flex body. Lenses were 40, 50, 80, 150 and 250mm. When 35mm and 120 format fell short, I used the Sinar F and F2 with 75, 90, 150 and 240mm lenses.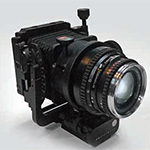 I now use a Nikon Coolpix and achieve fantastic result. Proof enough that the photographer is more important than the equipment he uses! |SP