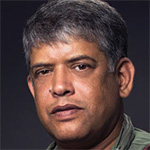 My father was a wedding photographer for almost five decades. During my college days I used to help my father with photography and in developing his b&w films. We used to have a Rolleicord and Rolleiflex camera with Bunny flash gun. So photography has always been in the family.
After doing my art teacher training diploma in JJ School of Art, I joined the Raheja School of Art to pursue my education in commercial art with photography as elective subject and I graduated in the year 1985. I always wanted to do something bigger than what my father did, so with the help of my uncle (renowned caricaturist Prabhakar Bhatlekar) I joined as an assistant to Rajeev Asgaonkar, who was the inhouse photographer of Lintas India Ltd. in Mumbai. Assisting Rajeev has been a big influence in my life. At Lintas, I was exposed to equipment such as the SINAR P, Mamiya RB67 and various studio lights. I was also fortunate to meet the Late Shri Gautam Rajyadhyaksha. He was a model coordinator there. Gautam left Lintas and started freelancing and became famous in a very short time for his soft-focus technique and made a mark in the industry. I was lucky enough to assist him at his house for almost a year and half, where I got the chance to use Balcar lights. Later, however, I decided to start freelancing and started doing small jobs for Lintas and other clients. I had a photographer friend named Mahesh Rajadyakhsha who owns the Rex Photo Studio at Lamington Road in Mumbai and we used to do a lot of experimental shoots after studio hours. I bought my first 35 mm camera during that time. There was a police freelance photographer who use to buy cameras from foreigners in Goa and sell them in Mumbai. So I got my first Nikon FM second-hand camera from this Goa police photographer.
Photojournalism was my greatest interest and passion. I used to contribute to newspapers and magazines – Sunday magazine and Island magazine – during my commercial photography days. I used to get fascinated to see my byline and my interest grew stronger in photojournalism. During this time, I got my Elinchrom studio light kit which helped me get a lot to work from magazines. I started getting table-top assignments and bought a second-hand medium-format Mamiya RB 67 with 90 mm and 120 mm lenses. But by that time my newspaper work increased and finally I decided to take up photojournalism as my career.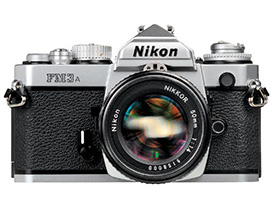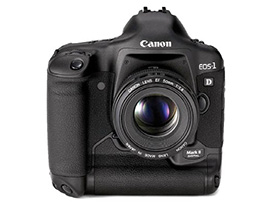 I got my first entry as a freelance photographer with Independent newspaper of the Times group and later I joined Times of India as a junior photographer. I got my Nikon F3 camera at the same time. Later on, Independent shut down and its management started an entertainment newspaper called Bombay Times and we were shifted there without choice. During this time 'digital' took over and TOI gave us a Canon EOS 1D Mark II with several lenses and my journey from Nikon to Canon started. I became the Chief Photographer in Bomay Times. Because I wanted a change, I joined DNA as the entertainment edition chief. At DNA we used the same Canon kits. I became a photo editor with the People magazine of the Outlook group and continued using the Canon system. I was fascinated with Hasselblad cameras but unfortunately never got to use them in those days.
Dr. Vishwajeet Kadam of Bharati Vidyapeeth invited me to co-found Bharati Vidyapeeth School of Photography. BVSP has equipment like Hasselblad, Phase One, Canon, Nikon, Sinar with all types of lenses, great studios and lighting equipment. Unfortunately, I don't get time to work on it but I am glad to see my students get access to these facilities at a very young age. |SP