I was born and raised along with two younger brothers in the  beautiful city of Bangalore. I have been blessed to have caring parents and it gives me immense joy as I recollect my wonderful childhood memories. Growing up, we had a Yashica D Twin lens camera at home, which was the reason I got drawn towards photography. The concept of capturing precious moments as an image was extremely fascinating for me. That was the time I vowed to myself that I will soon purchase a camera and start out as a photographer; unaware of the plans which life had for me.
In no time  my career kickstarted and I became a successful Civil Engineer. With a loving wife and two adorable kids, the journey of my life took off at a great pace. And photography ultimately remained to be a dream which I couldn't pursue.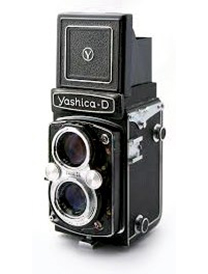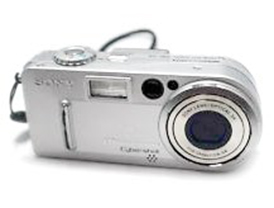 In my early forties, with a steady business, I was in a comfortable position as it provided me the liberty to take some time off my routine schedule. Making the most of my leisure hours, I started to tag along with my friends on short trips and expeditions. It was the trip to B. R. Hills, a beautiful wildlife reserve, that reignited my long lost passion for photography. I instantly fell in love with the majestic nature. Immediately thereafter, I got myself a Sony Cybershot DSC P9. The call of the wild and the thrill of freezing moments in the  form of images had me absolutely spellbound.
Over the next few years, numerous trips were made to the reserve, and I soon began visiting other locations like Bandipur and Kabini. Eventually, I was ready for an upgrade and got myself a Nikon D200, my first D-SLR. I used to take my family along with me to these trips, as often as I could. It was a bliss as they shared my love of nature and photography, and I can never thank my wife enough for being absolutely supportive. As a wildlife photographer, my next goal was to be able to capture a tiger in the wild. Those were threatening times for these felines as their population was starting to drop drastically. Due to this, tigers preferred to lay low and stay hidden, deep inside the jungles. Every trip was made with an anticipation to get a glimpse of this wild cat, only to return disheartened.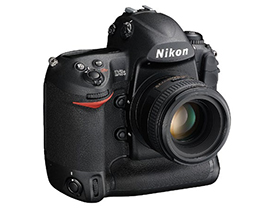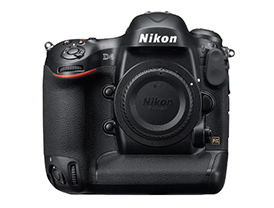 Twelve years went by in a flash and I gave up on the desire of spotting a tiger. On one fateful trip to Bandipur, my life and photographic aspirations took a leap to something unprecedented. It was an afternoon safari into the jungles of Bandipur and as we were passing along, we were alerted to something lying near a salt pit. It was a tiger. I began to shiver in excitement and the enormity of the situation left me awestruck. I soon recovered and began photographing the most beautiful thing that I had the opportunity to witness. The pictures could hardly be called 'good' but the experience of seeing a tiger for the first time left me in utter bliss. Later on, I added Nikon D3s, D4, D4s to my gear, and I presently use a Nikon D5.
Luck works in strange ways. After spending twelve long years of not spotting a wild cat, I now keep running into tigers and leopards during almost all my trips. Eventually, I took a step ahead into expanding my horizons and I travelled to the magnificent land of Africa. Its beautiful landscapes and bountiful wildlife left me mesmerised.  The Masai Mara reserve is a haven for photographers and soon it became a hotspot for me.
The good times took a turn for the worse on one fateful day in the month of December, 2012. In the wee hours of dawn, a routine trip for birding turned horrific when the car I was in underwent a terrible crash. It left me with six broken ribs and an injury for which I had to undergo a brain surgery. By the grace of God, I lived through the intense ordeal and pain. Recovering was a painstakingly long process and staying away from the jungles only made it harder  but my sole ambition, to return to photography, helped speed up the process.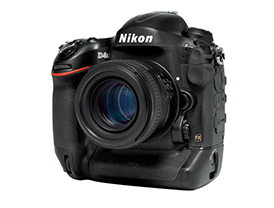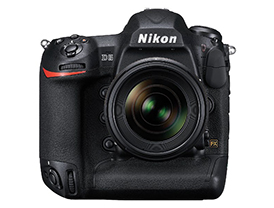 Barely a month after the operation, I was back on my feet, doing what I love most. Having seen numerous tigers and leopards, I took another bold step by setting new goals – photographing the powerful jaguars and the great brown bears. For the jaguars I made some exciting trips to Pantanal, Brazil; for the brown bears, Kamchatka in Russia and Finland; Arctic for the polar bears. These experiences left me with a deeper appreciation for the beautiful planet we live in. Emboldened by these attempts I was tempted to capture one of the most elusive beasts, the black leopard – commonly known as the black panther. In a weird twist of fate, I managed to capture this majestic beast on the anniversary of my accident. A reminder that good things will come to those who endure. The panther itself was sighted in Dandeli Anshi Tiger Reserve. This was made possible with the help of B. B. Mallesha, the CFO of this reserve, to whom I am ever grateful.
At some point along  this wondrous journey I resolved to continue my love of photography till my body can support me. Fortunately, I still have some energy left to go on. My son Thomas Nirmal Mohan, a student of architecture, is also passionate about photography and has accompanied me on numerous trips. In him, I hope my love of photography will continue. The secret behind my success lies in the support I get from my family, their wholehearted support has kept me going all these years without which I would have stumbled early on. Being the recipient of Muthukulam Raghavan Pillai Award 2015 and DCP Photographer of the year for '15 and '16 have been immense milestones of my career. |SP