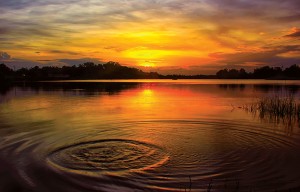 Tell us something about yourself—about your upbringing, profession…
I was born and brought up at Silchar in Assam. As a child, I loved drawing and painting. During my junior college days I did lot of stage craft designing for Doordarshan, radio station and other organizations. I graduated in commercial art from Assam University in 1999. After that I joined the film industry as assistant art director with late Mr. Samir Chanda, who was a childhood friend of my uncle. He guided me into the exciting and creative world of art direction. I have been associated with Bollywood film industry and the world of commercials for 13 years. In 2006, I started my own art direction company called Annu Creations, dedicated to my mother Late Anupama Nath.
As an Art Director I'm committed to helping the cameraman and director to achieve their vision.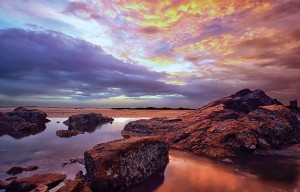 How did you get into photography?
I love to do photography right from my childhood. My first camera was a Hotshot 110 EF, gifted by one of my elder brothers in 1990. After that, in 1996 my grandmother gifted me a Pentax K1000, my first SLR. I learnt many things about art and photography during my graduation. Fujifilm conducted a photography competition in 1998 during the university's first convocation and I received best appreciation certificate.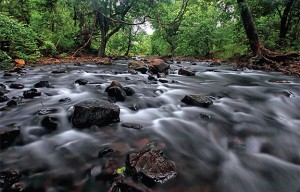 In 1999, I left my native place to join the Mumbai film industry as an Assistant Art Director. In the year 2000, I bought a Nikon F65, the first camera I bought with my own earnings. In 2002, I got a breakthrough in my career—a chance to do publicity photography for Makdi, a film by Vishal Bhardwaj. After this assignment, I bought a Nikon F90 in 2004. Then in 2008, I shifted to Canon and bought a Canon 450D. After that, on July 13, 2011 I bought a Canon 550D. The day was very memorable because that particular day, the Mumbai serial blast happened and I was right there at Crawford market. With the new 550D, I took many of my best photographs till date.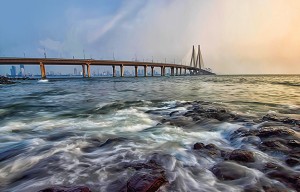 I am a self-taught photographer. I make a lot of mistakes and learn from them. I am still learning something new everyday.The beauty of your images lie in the strong composition. How much did your education and experience as an Art Director help you in this?
I compose my photograph with all my heart. It is strongly related to my foundation in drawing and painting, which I have done before and am still doing. Before composing a landscape frame I visualise a drawing of that particular frame and make adjustments. I feel art direction is also, in a way, related to painting, the only difference being that our canvas is the studio floor—we compose a large scale painting with the raw materials.
All your images have a dreamy effect, facilitated by the right shutter speed. How do you choose the shutter speed for this effect? What is the secret behind this?
I have captured many different types of images such as seascape, wild river, waterfalls, and lakes. Water can at times be smooth and dreamy, and at other times be rough, or somewhere in between. You can stop fastmoving water in its tracks, or smooth it to a cloud-like appearance. You need to choose what effect you want for your photograph. So if you want to know which shutter speed to use, you first need to know what sort of effect you are trying to achieve and you have to visualise the whole picture. In other words, you need to be careful about the depthof-field. Most of the time I use higher apertures such as f/8, f/11, and f/16 and choose the time of the day and a couple of ND filters at times for a longer shutter speed. A very important equipment behind these kinds of shots is a very good and steady tripod.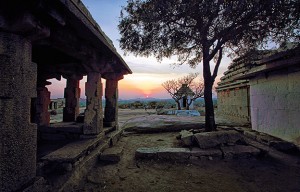 How important, in your opinion, is the equipment used? What does your kit bag look like?
A good photographer can take great pictures with the most basic kind of camera, and there is a lot of truth in this statement. We only have to look at the amazing work that many photographers create with simple cameras, to realize that the single most important thing in photography is vision and a good eye. But this does not negate the need for good quality equipment, especially for commercial and advertising purpose. Many a times we find that they require the highest quality equipment possible, for both better image quality and resolution.
I am not the type of photographer who gets overly caught up in gear discussions. I have what I can afford and I make do with it to the best of my ability. Saying that, however, I must admit that I have spent more than enough money on tools for my trade and I am a strong believer in buying the highest quality glass (lenses). I am a Canon shooter, but that is irrelevant in my opinion. Just to name a few things I keep in my backpack; Canon 6D, Canon 16-35mm f/2.8, Canon 24-105mm f/4, Canon 70-200mm f/2.8, graduated ND filters with adaptor, circular polariser, cable release and my trusty lens cloth, a head torch and Benro A 650 F HD3 tripod.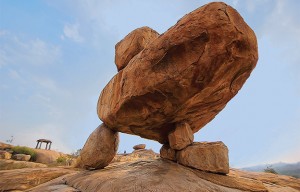 Any advice to aspiring landscape photographers on going about living your passion? How do you go about planning your trips?
Beautiful landscape photos are often defined by the quality of light they were taken in. As a consequence, photographer tend to shoot early in the morning or during late afternoon when the sun is lower, the contrast is less and there is a subtle colour palette of moody hues. For this reason, the hours after sun down and before dawn are known as the Magic Hours, and this is the perfect time.
Composition is the key to successful landscape photography. One of the most common problems facing new photographers and even some of us old photographers, is finding a great composition. Like food, it is a matter of taste. Be clear on your subject and what story you are trying to tell with the photo. Draw attention to the subject using selective focus and colour. Keep it simple and remove anything that does not help you tell the story.
I am unable to make proper plans for trips because of my uncertain profession. Most of the time I do photography along with my professional assignment, which also involves scouting for scenic locations for the film shoot. I always go for trips alone, but I would recommend taking at least one other person. The simple reason is that you will have someone to share in the experience of the road trip together, and also the driving responsibility. As told to Sujith Gopinath