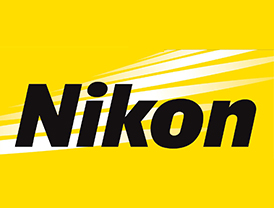 Nikon announced its selected chief judges and judges of Nikon Photo Contest 2014-2015. The contest will be accepting entries from 15th September to 15th December, 2014, and will be headed by two chief judges and a following panel of international judges to provide their distinguished assessments on all entries.
The judging panel for the global photo contest will be headed by chief judges Stephen Mayes and John C Jay, both world-renowned Creative Directors with a vast experience, for the photography and videography categories respectively. Stephen Mayes, who will serve as chief judge for the photography category, is currently Executive Director of the Tim Hetherington Trust. He has managed the work and careers of top-level photographers and artists in various areas such as art, fashion, photojournalism, and commercial photography for over 25 years. In addition to serving as Secretary to the World Press Photo competition from 2004 to 2012, Mayes has written successful business plans and reshaped operations for a number of imaging companies around the world.
John C Jay, who will serve as chief judge for the video category, plays an active role as President and Executive Creative Director of a strategic and creative consultancy developing new companies, products, and services. Jay has been named as one of the Top Ten Most Influential Art Directors in the Past 50 Years by readers of Graphic Design USA, and he has also been inducted into the prestigious Art Directors Club of New York's Hall of Fame.
In addition to the chief judges, ten judges who are active on the world stage, have been selected from a diverse range of fields to photographers, curators, creative directors, editors, and film directors. One of the judges in the photography category, Swapan Parekh, was the recipient of the 2nd place award in the B/W Photograph Section of the Nikon Photo Contest International 1986-1987 (as the contest was formerly known).
List of judges
• Photography category Chief Judge: Stephen Mayes Judges: Stefen Chow, Yue Ren, Thyago Nogueira, Kisei Kobayashi, Chris Rainier, Swapan Parekh
• Video category Chief Judge: John C Jay Judges: Wang Lei, Sandro
As with the previous contest, Dell Japan Inc., one of the contest's collaborating partners, has established the Dell Graphic Pro Award with an additional prize for 1st place winners in the video category (for both theme "Home" and open theme). Western Digital Technologies, Inc., a first-time collaborating partner, has also introduced the Western Digital Technologies Award with additional prizes for Grand Prize, 1st, 2nd, and 3rd place winners in the photography and video categories respectively. Another first-time partnership for the contest would be with Seiko Epson Corporation who is engaged as the intended printing partner for the contest's entries.
With Nikon Photo Contest 2014-2015, a great expansion in the variety of imaging expression and possibilities is expected, in particular with the new acceptance of entries captured by any digital imaging device and the introduction of the Generation N Award for those aged 19 or younger. For more information about the contest, log on to
www.nikon-photocontest.com.