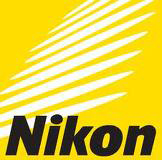 Nikon announced that their net profit for the first six months of fiscal 2014, ending on September 30, 2014 posted a 26% year-on-year decline to 10 billion Yen on a revenue of 374.9 billion Yen, which was down by 20%. The company attributed the unfavourable results to declined sales of digital cameras, especially in Europe and China. The precision machinery sales were also slow, for both, steppers of semiconductors and LCD panel manufacturing.
The Imaging Solutions division posted sales of 277.4 billion Yen, down by 21.3%. The operating profit was down by 11% to 27.5 billion Yen. The company sold 2.18 units of interchangeable lens system cameras, 3.09 million interchangeable lenses and 3.57 million compact models, 2.23 million units less than the same period last year.
The outlook of D-cam sales for the entire year was revised. Nikon now estimates a sale of 4.9 million units of interchangeable system cameras, down by 14.2% from fiscal 2013. Interchangeable lens estimates are now 6.9 million units, down by 16.2%. The company plans to sell 7.5 million units of compact digital cameras instead of 11.16 units, a 32.8% year-on-year fall. As the company shifted the focus to higher-end products, the revenue and income outlook remained unchanged, which was set in August at sales of 590 billion Yen and operating profit of 58 billion Yen for the Imaging Solutions division.