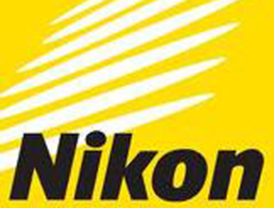 Nikon's operating profit for the April- September 2014 period appears to have dropped roughly 77% on the year, better than the previous forecast of 82%. While global sales of digital cameras were sluggish, highly profitable mid-tier and high-end cameras accounted for a larger proportion of sales. The company's operating profit for the fiscal first half came around to 5 billion Yen (US $45.4 million), above its earlier projection of 4 billion Yen (US $36.3 million). On August 7, Nikon had lowered forecasts for the first half as well as the entire year, ending March 2015 while announcing  the results for the April-June quarter.
Sales for the first half apparently sank by 21% year-on-year to 370 billion Yen (US $3.36 billion). Sales of digital cameras and semi-conductor lithography systems—both key products—fell short compared to the forecasts. Sales of interchangeable lens cameras, which includes single-lens reflex and mirrorless cameras, appears to have sold around 2.25 million units in the first half, down by 24% on the year and trailing forecasts by roughly 100,000 units. But Nikon saw better sales from mid-range and high-end cameras, thanks to the release of new SLR cameras, including the D810 in July and the D750 in September. Profit margins on entry-level SLR cameras improved as the company refrained from discounts.
Nikon is likely to keep its yearly forecasts unchanged when it releases its April-September results. The company expects sales to decline by 8% to 900 billion Yen (US $8.18 billion) and operating profit to slide by 16% to 53 billion Yen (US $481 million).