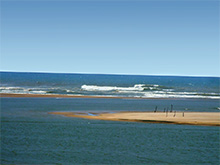 R Srinivasan
Some destinations for the avid tourist from the land of the Kalingas, by R Srinivasan.
There are far too many must-see destinations in Odisha, so let's  take a look at some random sight-seeing options for the avid tourist…
Ramchandi
On the confluence of the river Kushabhadra and the Bay of Bengal and around 5 km away from Konark, the beach with silvery sands also offers an added attraction in the form of the Ramchandi temple. The temple on the banks of Kushabhadra river is an exquisite picnic spot and it is sai to be more ancient than the Konark Sun temple. Tourists flock here to see the beauty of Kushabhadra river and the Bay of Bengal since access to this area has improved due to the Marine Drive road.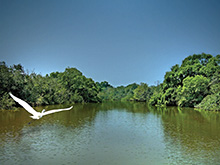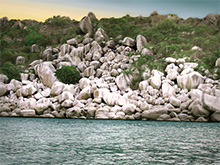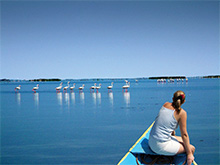 Bhitarkanika national park
One of Asia's most spectacular wildlife sanctuaries, this national park in Kendrapara district was carved out of the surrounding Bhitarkanika sanctuary, which is the second largest mangrove ecosystem in India and is situated in Kendrapara district, around 149 km from Bhubaneshwar. With its dense mangrove forests, rivers, creeks, estuaries, backwaters and mud flats, the lush green vibrant eco-system is home to saltwater and white crocodiles, pythons, king cobras, sambar deer, spotted deer, otters, eight varieties of Kingfishers, Cormorants, Egret, jungle cats, apart from many other species of flora and fauna. As per some reports in 2006, Guinness accepted claims of an over 20 feet long male saltwater croc in the national park. Olive Ridley sea-turtles nest on Gahirmatha, which could well be called a 'turtle paradise' in view of the thousands of turtles that come and nest here every year from January to May and other nearby beaches. Also reports peg the number of annually migrating birds from international waters at nearly 120,000 during winter and 80,000 birds from different parts of India during the monsoon. The early morning boat ride organised by the forest department through dense mangrove forests is highly recommended.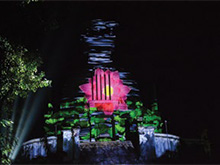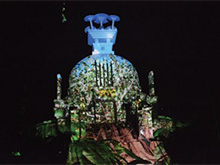 Chilika lake
Spread over 1100 sq kms, Asia's largest brackish water lagoon is home to over 160 avian species (sea eagles, Brahmini kites, egret, ospreys, flamingos, pelicans, gulls, goose, storks, Ibis, herons, egret, gulls, terns, Kingfisher, etc and hundreds of migratory ones which reportedly fly up to 12,000 km to reach this lake) in the peak season between November and February. The lake is well connected by road to Chennai and Kolkata through National Highway 5 and Satpara town to the east of the lake is about 100 km from Bhubaneshwar, which is also the nearest airport. Entry points for the lake are from Barkul (97 km) and Rambha (120 km) respectively from Bhubaneshwar. The sunrise and sunset here are a muchsought- after sight by tourists.