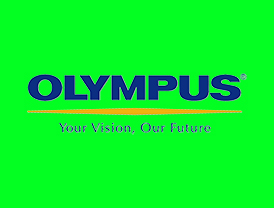 On June 23, Olympus' stock hit its highest price since August 2008, receiving a shot in the arm from expectations for its medical equipment. Olympus reached a high of 3,670 Yen (US$35.60) on the Tokyo Stock Exchange, up by 6.4% over the closing rate on Friday, June 20. Turnover soared to a two-month high as well, at 3,620 Yen.
The jump was caused by predictions that the company's consolidated April-June performance will improve due to the recovery of its medical equipment business in China and North America. The slowdown in China's economy during the last quarter caused the company's Yuan-denominated revenue to decrease there, but it saw double-digit growth in April and May. Olympus holds about 70% of the global market for endoscopes, and its medical business has been the main profit generator.
A report by Goldman Sachs released on June 23 also boosted the confidence in the company's stock. Olympus has not disclosed a forecast for its consolidated operating profit for this quarter, but Goldman Sachs expects it to double on the year to 16.5 billion Yen. The company also shows promise for medium-term growth. It hopes to raise the operating profit to 143 billion Yen in fiscal 2016, up 60% from the projected figure for the year ending in March 2015. Many analysts, however, call the forecast too conservative, saying the company has more growth potential.