Piramal Art Gallery, National Centre for the Performing Arts, Mumbai, hosted a unique exhibition of photographs dating back to the 1920s. The exhibition, curated by Anoop Babani and Savia Viegas, and aptly named 'Our Saddles, Our Butts, Their World: Global Rides on Humble Bikes by Indians in 1920s', displayed 60 images of historic  global expeditions undertaken by six Parsi cyclists from Mumbai, and later on joined by an Austrian cyclist, nearly acentury  ago, across three separate journeys. The exhibition also screened a 12-minute silent film about the expedition.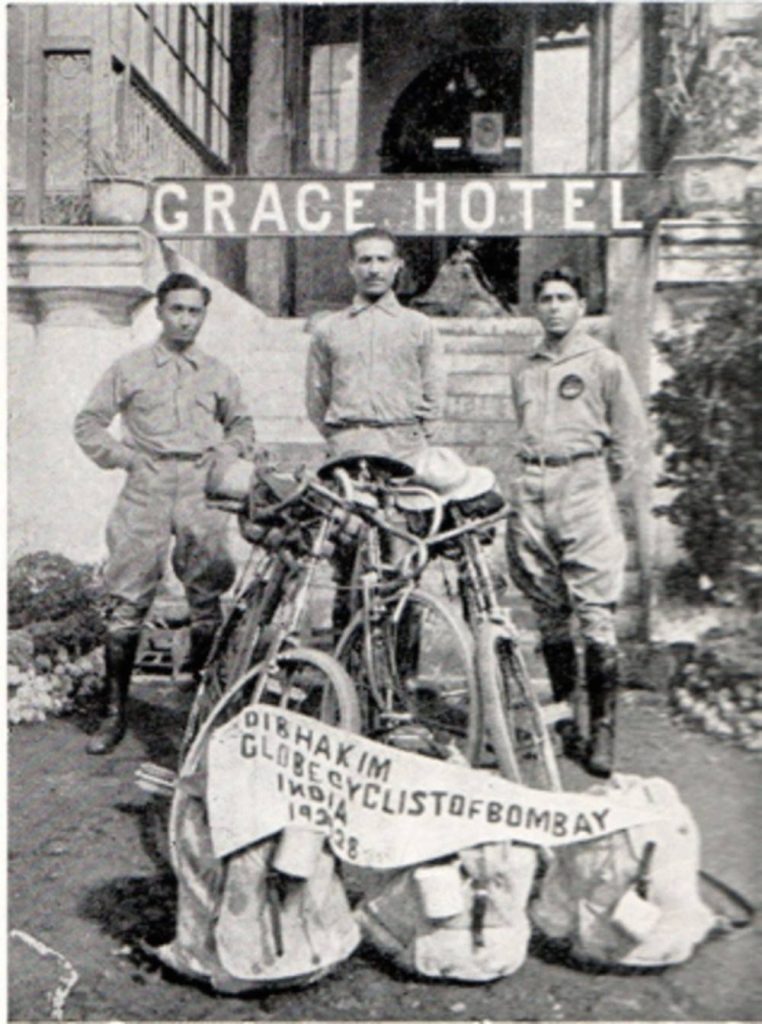 The six Parsi cyclists were: Adi B. Hakim, Jal P. Bapasola, Rustom B. Bhumgara, Framroze J. Davar, Keki J. Kharas, Rustam D. Ghandhi and Rutton D. Shroff. The seventh cyclist, Gustav Sztavjanik from Austria, joined Framroze J. Davar and accompanied him over seven years as his cycling mate.
Their journey took them through the streets of the world in 1920s and 1930s, through a Europe devastated by the two World Wars, newly emerging America, strife-torn East Asia, the deserts of Sahara and Mesopotamia, the rainforests of the Amazon and South-east Asia and the mountains of Alps and Andes.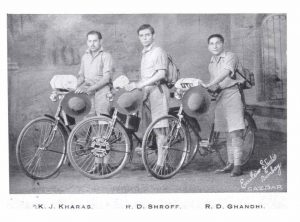 Adi B. Hakim, Jal P. Bapasola and Rustom B. Bhumgara were the first Indian globetrotters to complete the world journey, peddling 71,000 km between 1923 and 1928.
Framroze J. Davar, along with his Austrian cycling mate Gustav Sztavjanik, rode 1,10,000 km across 52 countries and five continents, over seven years between 1924 and 1931.
Keki J. Kharas, Rustam D. Ghandhi and Rutton D. Shroff circled the globe on their humble bikes for nine years between 1933 and 1942. They traversed 84,000 km, spanning five continents.
Together, these seven cyclists explored an astronomical 265,000 km, which is almost three-fourth the distance between the earth and the moon.
The exhibition was inaugurated by Khushroo N. Suntook, chairman of NCPA, on Friday, May 10, 2019. The curators of the exhibition – Anoop Babnani and Savia Viegas – both avid cyclists, now live in Goa. Anoop is a former journalist who is currently writing a book on Parsi cyclists, while Savia is a former academician and Fulbright scholar, writer and painter. She also runs a primary school in Goa.