Panasonic has introduced the Lumix LX100 II compact camera with a 4/3-inch High Sensitivity MOS sensor. This is the seventh generation model of Panasonic's LX-series compact cameras.
The LX100 II uses a 21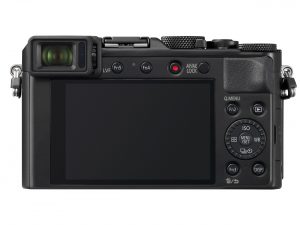 .77-megapixel sensor to achieve an effective 17.0 megapixels in 4:3 aspect ratio. The new camera support multiple aspect ratios. The camera uses a 24-75 mm f/1.7-2.8 equivalent Leica DC Vario-Summilux lens. A nine-blade aperture diaphragm helps produce bokeh with smooth, circular shapes. Now landscapes can be captured in 24 mm ultra-wide angle in 4:3, 3:2 or 16:9 aspect ratios, thanks to the multi-aspect capability. An aperture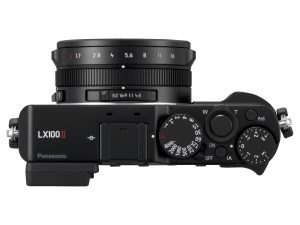 ring allows direct, intuitive aperture control to take maximum advantage of this high-speed lens. The camera has a minimum working distance of 3 cm.
The LUMIX LX100 II integrates an LVF (Live View Finder) with approximately 2760 K-dot resolution . The 3.0-inch rear monitor with 1240 K-dot resolution features touch control. The camera allows direct, intuitive control with dedicated rings and dials, such as an aperture ring, control ring, shutter speed dial and exposure compensation dial.
The LX100 II can record 4K videos in 3840 x 2160 at 30p or 24p in MP4 format. The device allows you to capture fleeting photo opportunities at 30 fps in 8-megapixel equivalent resolution to save as a 4K photo. The camera's new features include Auto Marking, Sequence Composition, Post Focus, Focus Stacking and Light Composition. With DFD (Depth from Defocus) technology, the LX100 II can achieve AF of approx. 0.10 sec to capture fleeting photo opportunities. High-speed burst shooting is possible at 11 fps in full resolution.
For more creative freedom, Filter, Creative Panorama and Photo Style are available. L.Monochrome and L.Monochrome D mode are also added to Photo Style, making it possible to shoot dynamic monochrome photos with emphasized highlights and shadows while preserving the details. Other functions include Focus Peaking, Level Gauge, Aperture bracket, Focus bracket, WB (white balance) bracket and highlight/shadow control. The Lumix LX100 II can also develop Raw images into JPEG in-camera. The camera includes Bluetooth and Wi-Fi connectivity.
The LX100 II is expected to ship at $999.