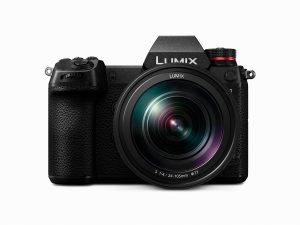 Panasonic has announced its much-awaited full-frame mirrorless Lumix S series cameras in the Indian market. Comprising of Lumix S1 and S1R with 24 megapixel and 47.3 megapixel full-frame CMOS sensors respectively, the new S series is based on the L-Mount standard.
The Lumix S series provides industry-leading video recording performance at 4K 60p, hybrid image stabilization, rich gradation and superior colour reproduction according to Panasonic. The S1 body is priced at INR 199,990 and with the 24-105 mm f/4 lens, it will retails at INR 267,990. The S1R carries a price tag of INR 299,990 for the body and INR 367,990 with the 24-105 mm f/4 lens.
The Lumix S1R integrates a 47.3-megapixel full-frame CMOS sensor (36 x 24 mm), which delivers, in addition to the precise reproduction capability in detail, a high signal-to-noise ratio by taking advantage of its high light-condensing efficiency despite the large number of pixels. The Lumix S1R features a High Resolution mode for the first time in a mirrorless full-frame camera to enable 187-megapixel ultra-high precision photo with a pixel shift technology shooting.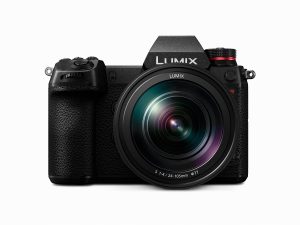 Blurring the lines between stills and video, the Lumix S1 is a hybrid camera that comes with a 24.2-megapixel full-frame CMOS sensor (35.6 x 23.8 mm) that provides a wide dynamic range and excellent performance at high sensitivity in addition to a natural yet sharp image, thanks to sufficient light condensation per pixel. The Lumix S1 also features a High Resolution mode to enable 96-megapixel ultra-high precision photo with pixel shift technology.
The lens and sensor communicate at a maximum 480 fps to offer high speed autofocus. Combining Contrast AF with DFD technology, the Lumix S1R/S1 realizes an ultra-high-speed, high-precision AF in approximately 0.08 sec. The cameras also boasts high speed burst shooting at 9 fps (AFS) or 6 fps (AFC). Panasonic has used deep learning to study a large quantity of images of people and animals and loaded the resulting AI into its latest Venus engine. As a result the camera can recognize and accurately focus on them even if they are facing away.
The Real View Finder of the Lumix S1R/S1 boasts the world's highest 5,760k-dot resolution. The 0.78x magnification ratio can be switched to 0.7x or 0.74x according to the shooting situation.
The main body is composed of a magnesium alloy full die-cast front/rear frame. Robust construction and a sealing for every joint, dial, and button make the Lumix S1R/S1 not only splash resistant and dust resistant but also freeze resistant down to -10 degrees C. The shutter unit is also durable for approximately 400,000 cycles. The 7.4-V 3,050 mAh high-capacity battery can be quickly charged using the bundled USB3.1 Type-C cable.
Drawing on the vast expertise of the L-Mount Alliance with Leica Camera and Sigma, Panasonic has introduced three new interchangeable lenses specially focusing on professional use. The new lenses are Lumix S PRO 50 mm f/1.4, Lumix S PRO 70-200 mm f/4 O.I.S. and Lumix S 24-105 mm f/4 MACRO O.I.S. The L-Mount will allow photographers to 'mix and match' any of the three manufacturers' APS-C and full-frame cameras with any lens from each other's product portfolios providing customers with a diverse and future-proof range of products. Together with Leica and Sigma, there will be 42 more lenses available for L mount series over the next 2 years.
To provide the best services to their customers, Panasonic has also introduced their Lumix Pro program. In addition to providing assistance and services to the customers, it will also run a loyalty program offering various benefits.