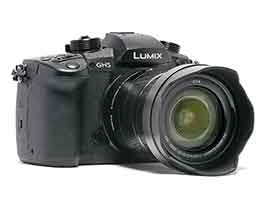 When Panasonic launched the Micro Four Thirds System in 2008, the intention was to launch mirrorless cameras that were smaller and lighter. The decision was rightly applauded and the Micro Four Thirds mount as well as the concept of mirrorless cameras was firmly established. Since then, all the major brands have launched mirrorless cameras and competition in this sector has increased. Olympus, Sony, Fujifilm, Canon and Nikon now have mirrorless cameras. Panasonic had to find that special USP. The answer came in the form of video. Panasonic was quick to see the revival of video, particularly on the web and quickly launched the GH series of professional still and video cameras. Success was almost instant and the GH series became the first choice  for buyers who valued video as much as still pictures. The GH 4 soon became the King here and heralded the movement into 4K.
The GH 5 is now here and the imaging world has been anxiously awaiting its introduction. The SP team had the GH5 and will now tell you all about our own experience and verdict.
Design & Build Quality
By design, the Panasonic Lumix GH5 is a Micro Four Thirds Standard camera. The build quality of the body as well as the Leica DG Vario-Elmarit 12-60mm f/2.8- 4 kit lens is excellent. The hand grip is rubberised for a better grip but is not as deep as in the Olympus OM-D EM-1. The lens mount is made of metal. The camera body as well as the lens is made in China. The GH5 body weighs approx. 725 g with battery and card. Key plus & minus areas are summarised below.
+ Typical D-SLR design
+ Magnesium alloy construction
+ Large hand grip
+ Fully weather sealed down to -10ºC
+ Shutter rated to 200,000 cycles
– Any larger and it will reach D-SLR size
– 13% larger than GH4
– No built in flash
Key Features
First, let's see the key similarities and differences betweeen the Panasonic GH5 and the GH4.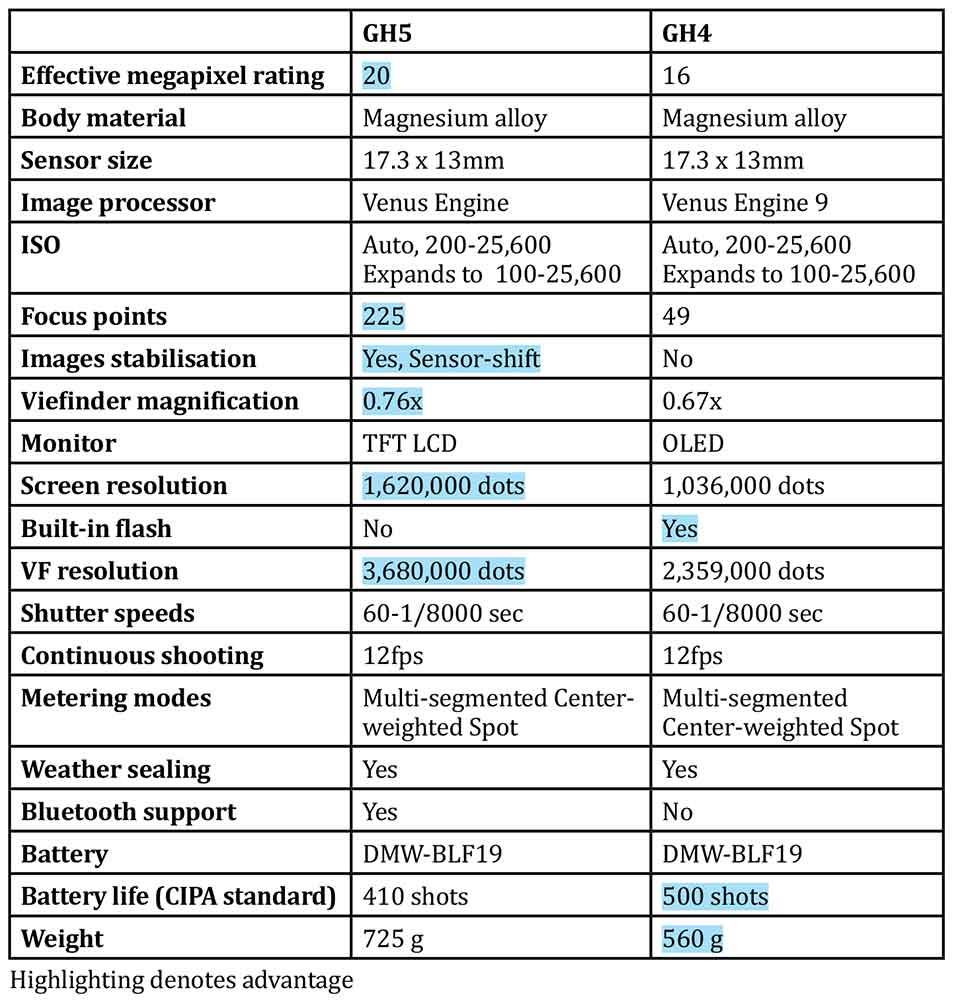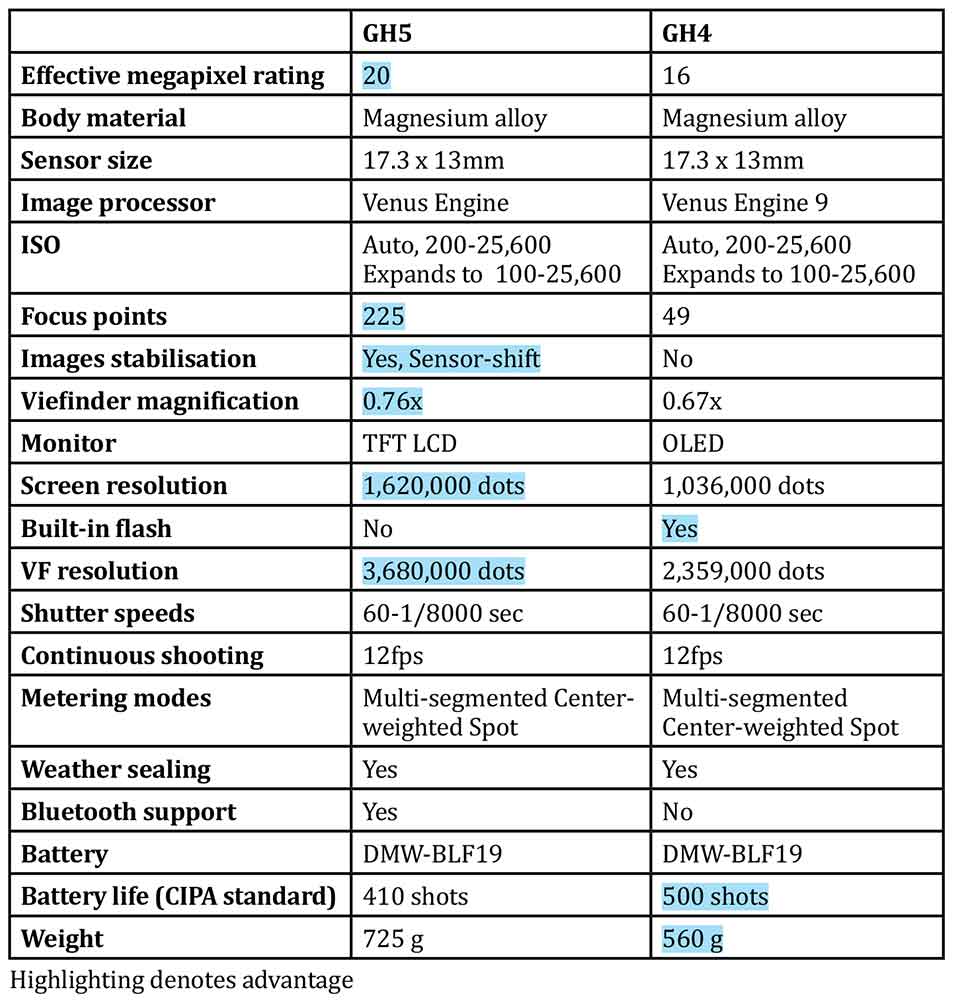 The GH5 incorporates a newly designed Venus Engine image processor that is 1.66 times faster than the earlier processor used in GH4. It allows 4K video recording at up to 60 fps at 10-bit  rate or Full HD recording at up to 180 fps. It also permits 'stills' shooting at up to 12 fps.
The GH5 offers two memory card slots. You can set the camera to record in either slot and then continue to the other slot when the card is full. You can also have one card record the 'stills' while the other can record video. If you wish, you can also assign the camera to write to both the cards simultaneously, thus creating a backup. Unlike the GH4, both the slots now support UHS II cards which have two rows of contacts.
The GH4 had a built-in flash. The GH5 does not.