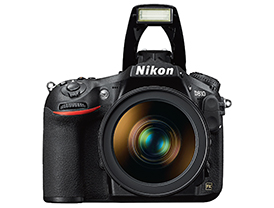 Photokina (which commences in Cologne on 16th September 2014) takes place at a time when both the imaging and the electronics industry is experiencing bitter sweet moments. On the one hand, the top Japanese electronics companies like Hitachi, Panasonic, Sharp and Sony are having to rediscover themselves; on the other, leading imaging companies like Canon and Nikon have experienced a sudden contraction in the number of compact cameras that can be sold in the world market. As if to further the pain, industry experts are not yet clear on which way the higher end of the camera market will go. Canon, Nikon and Pentax would like DSLRs to maintain and increase their market share; Olympus, Panasonic and Sony would like mirrorless cameras to take over the middle and higher range of the imaging market. What about Samsung? Everything seemed particularly rosy for Samsung but with the Smartphone market plateauing out, Samsungc  also faces a challenge.
Have the world's leading imaging companies failed to spot changes in consumer tastes? Photokina 2014 will provide an answer.
Let us look at what lies in stock from each individual manufacturers.
Nikon has already launched the D810. It is likely that Nikon will launch a successor to the D300S. Websites are already abuzz with rumours of a new D9300 from Nikon. A couple of new lenses are also expected to be launched.
Canon's much awaited EOS 7D Mark II is expected to see a launch at Photokina. A 46MP professional camera from Canon is also being talked about. Canon is also due to update some of its lenses like the 100-400mm which is an old design. In the area of compact cameras, Canon will focus on superzoom and professional compact cameras. Two launches in the SX-series have already been announced.
Pentax has already launched the K3 Prestige which is a limited edition DSLR in gunmetal grey finish. It comes with a 20-40mm f/2.8-4 weather resistant lens. A  full frame D-SLR from Pentax is being talked about for quite some time; it remains to be seen whether a launch will take place at Photokina.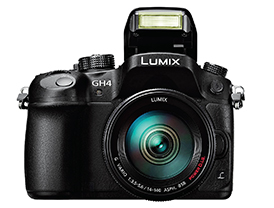 Sony have already launched a number of cameras in the last three months and it would be fair to say that the A7 has really impressed the market with its specifications and performance. Expect Sony to announce or launch more lenses for its mirrorless cameras. Also Sony may update its compact range to make it more competitive in the market. The RX100 Mark III has already been launched last month.
Panasonic's GH4 is steadily trickling into the market. A further launch in the 'G' series is not ruled out. Panasonic will launch its premium compact camera, the LX8 at Photokina. A few new lenses may also be announced.
Olympus is expected to launch more lenses for its micro four thirds system. Although it has had a quiet 2014 so far, do not rule out any surprise launches from Olympus.
Fuji is expected to launch the X100 T which would replace the X100 S. A new 23mm lens and 24MP APSC sensor is likely to be featured in this new camera. Fuji will also launch new lenses for its X-T1 and X-E  2 cameras. A 90mm f/2, 16mm f/1.4 and 16-55mm f/2.8 WR are rumoured strongly..
Lens manufacturers like Sigma, Tamron and Tokina are likely to announce new products at Photokina.
Whether all the smartphone companies will be present remains to be seen with all the smartphone advertising focusing on the USP of the camera within these smartphones, it would indeed  be surprising if the smartphonecompanies gave Photokina a miss.
As usual, Smart Photography will be there giving you the latest information about new launches and announcements at this important Expo. Stay  tuned…
H. S. Billimoria