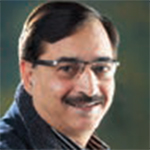 Gurdas Dua, who specialises in nature, wildlife, portrait & advertising photography, is a Fellow of India International Photographic Council, Butterfly Art Foundation as well as an Honorary Associate of Pictorial Art Society of Pakistan. Gurdas has conducted several technical and specialised photographic campaigns for the Archaeological Survey of India. He has documented more than 100 ASI listed monuments. He has conducted many photography workshops throughout India and has been honoured as Sony Alpha Series Brand Ambassador for conducting workshops, organised by Sony India. A winner of many photographic accolades, Gurdas has represented India at the FIAP-KODAK International Photo Contest in 1993 at Belgium and led an Indian photographers delegation to Pakistan for 'Art for Peace' mission in March 2006. He was also placed among top 30 exhibitors of the world by National Geographic for the year 2008.
As told to Unnati Sagar
Tell us about your interest in photography. How and when did you start?
Since my childhood days, I have been fascinated with cameras and photographs. Being born and brought-up in Agra, I always got an opportunity to see many tourists at Taj Mahal, using long barrel like cameras. I used to wonder what that was all about. As a child I dreamed that one day, I too will have such a camera in my hand and will pursue photography. My dream came true in 1988, when I was in my thirties and for the first time in my life I picked up a camera – a Minolta XG1. Though initially I may have clicked some hopeless, rather worst shots, but few of them were nonetheless very good. And that prompted me to start learning and training myself, trying to get a better shot each time.
What gear do you carry for landscape photography?
SONY alpha 7 with 16-35mm F2.8, 24- 70mm F2.8, 70-200mm F4 lenses.
Which is your favourite lens and why?
I pursue different genres of photography. For portraiture, I prefer a 70-200mm f/2.8. While for still life photography or food photography I use a 100mm macro f/2.8 or 70-200mm f/2.8. But when it comes to landscapes, I would say that 16-35mm f/2.8 is my favourite lens. The reason behind this is, a 16-35mm covers almost 96.7º to 64º angle field view. This is much beyond the viewing angle of a human eye (i.e 47º). The vastness in the landscape makes it much fascinating and impressive.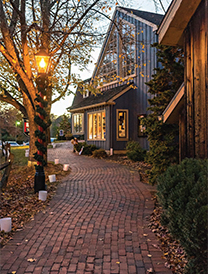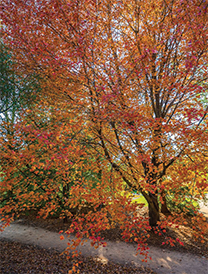 Which is your favourite place for landscape photography?
It would be difficult to pick one specific place as my favourite destination for landscape photography. As a landscape photographer, I believe that good composition, adequate lighting, some interesting elements and radiant colours, can give an outstanding result. If you are lucky enough, even the backyard of your house can prove to be a good place for photography. But does it mean that the place really doesn't matter? Not the least, because I said "if you are lucky" – and as we know, luck does not strike always. So even though one says that mountains or rivers or sand dunes are the best places for landscape photography, one has to really explore and put in the best of his skills to make a particular step ahead and say that image processing has 'no limits'. I say this because image processing not only involves the ever evolving technology, but various other aspects as well. A photographer's skills, moods, imagination, persistence and endless efforts has major impacts on the final outcome. In a way, it is a ceaseless journey of hits and misses.