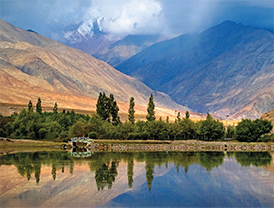 I am a Mumbai based freelance commercial photographer with over 20 years experience in different genres of photography like pictorial, travel, industrial, interiors, product, fashion and so on. After working for a few years in the advertising industry, I took up commercial photography. I am from Jabalpur (Madhya Pradesh) which has lush sal and bamboo forests, grassy meadows and ravines of Kanha and Bandhavgarh wild life sanctuaries. Village life has always inspired me for my pictorial photography. My love of photography stems from an early childhood interest in art. I first picked up a professional camera at the age of eighteen during my graduation in applied arts, where photography was one of my subjects. My first camera was a Pentax K1000. Soon, I started participating in many national and international competitions.
Whenever I go for shoots I prepare my camera and equipment in advance and always carry my tripod whether I am going for pictorial, landscape or commercial shoots. I try to go the same places which I found suitable for photography so that I am already aware about what I have to shoot, the direction of the sunlight, background and foreground. For new explorations I do my studying and plan the spot. I visualize the pictures to be taken the final image before pressing the shutter release.
I believe photo-making is more important than photo-taking. In the age of digital technology postprocessing is very important. I think every photographer should learn to edit and bring his vision in the photo  by himself.
Pictures are moments frozen in time. Moreover it is the individual perception of every lensman that  alters reality and contributes to making a photo. Many are of the opinion that an expensive camera is what it takes to create great images. But it is the thought you give before clicking that counts. from that outing or assignment. I spend a great deal of time planning
As told to Tanika Godbole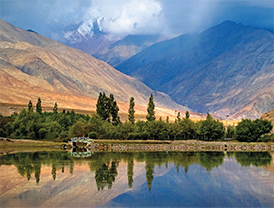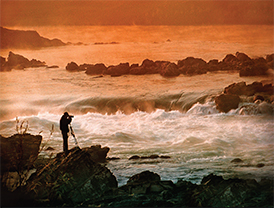 Lake in Leh                                                                   Lone Photographer
Camel Ride                                                                  Morning Walk
Cart Race                                                           Bhedaghat waterfall at Moonlight