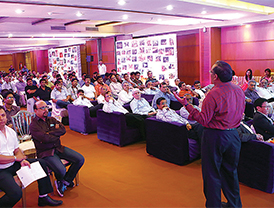 Ace wedding photographer Raju Sultania conducted an educative and inspiring day-long workshop on wedding photography at Kolkata on 3rd August 2014. The workshop was well attended by experts and opinion leaders from the photographic fraternity. Among the guest of honour present were Dheeraj Vyas, President AIPTIA, Chandrakant Shah, Secretary AIPTIA, Andrew Koh, Sr. Director, Canon India Ltd, Jitender Chugh, Deputy G.M., Nikon India Ltd, and Rohinton Mehta, Technical Editor, Smart Photography. A total of 235 photographers from all over India attended the workshop.
The workshop was a mix of lecture, discussion, and liveshoot on low light photography, natural light verses flash and posing for the couple shoot. Raju Sultania shared his experiences of 41 years, detailing the techniques and skills required to cover weddings. He further discussed the art of marketing, pricing, contracts, business approach and also discussed specialised equipment. The workshop was divided in two sessions – one was theory based on the wedding pictures he had taken in the past, and the other was a practical session based on live-shoot of the mock wedding setup at the venue. He explained how to cover the 'varmala' and 'fera' during a wedding shoot.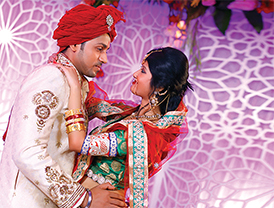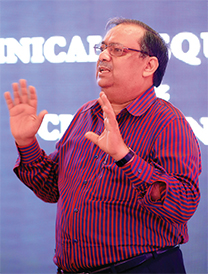 The pictures were transferred 'live' on a large, specially designed LED set-up using Wi-Fi. The participants were invited to click pictures along with Raju Sultania to get a practical understanding of the subject. This was well received by all.
Throughout the workshop, Raju Sultania aimed at upgrading the status of wedding photographers and tried to instil in them the confidence that is very much necessary to be successful wedding photographers.