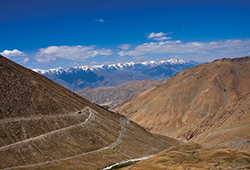 I have been fascinated with photography since I was a teenager. The ability to capture different perspectives through one's eye and to be able to relive those moments as memories is the part I love the most.
My first camera was the Yashica MG-1 given to me by my maternal uncle in 1997. With no knowledge in photography then, I used it as an opportunity to experiment, taking part in college events and competitions. Like most of us, I got involved in sorting out my career and it was only in 2008 that I decided to pursue photography as a hobby. I enrolled myself in NIP, Mumbai and bought myself the Nikon D90 in 2009.
From 2009 to 2012, I pursued my learnings in photography through various channels. It is said, 'When the student is ready, the master appears' and that's when I met my teacher under whose guidance and tutelage I learnt the nuances of photography which has made me a better photographer or, should I say, a "Smart Photographer".
My preference remains in landscape and panorama. However I do not stop myself from indulging in other genres as well.
With each passing day, I feel there is still so much more to learn, hence I see myself as a student of photography who is continuously in the process of learning, as I firmly believe that one is never too old to learn.
After careful thought I decided to take the next step and registered my brand "White Egg Elephant" in an endeavour to showcase my photography as an art.
Well the journey has just begun and I'm eager to see where it takes me.
As told to Rohinton Mehta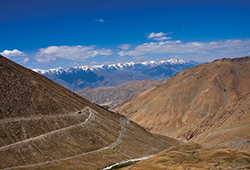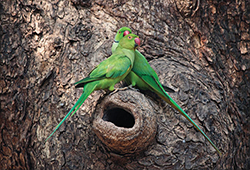 On road to Nubra                                                   Courting pair
Camera: Nikon D90                                               Camera: Nikon D90
Aperture : f/13                                                        Aperture : f/8
Shutter speed: 1/640sec.                                    Shutter speed: 1/100 sec.
ISO: 400                                                                    ISO: 800
Spotted owlet –Ranthambore                 View from Louisa Point – Matheran
Camera: Nikon D90                                   Camera: Nikon D90
Aperture : f/5.6                                           Aperture : f/11
Shutter speed: 1/250 sec.                       Shutter speed: 1/60 sec.
ISO: 640                                                        ISO: 640
Sunset at Kovalam                                                The Mysore Palace
Camera: Nikon D90                                               Camera: Nikon D90
Aperture : f/16                                                         Aperture : f/8
Shutter speed: 1/2 sec.                                         Shutter speed: 1 sec.
ISO: 200                                                                     ISO: 200