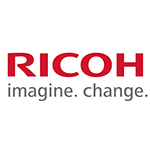 Ricoh Co. stated that its operational profit has declined by 0.7% year-on-year to 85.4 billion Yen for the nine month period of fiscal 2015/16 on sales of 1,643.8 billion Yen; upped by 4.6%. The net profit decreased by 4.4% to 81.1 billion Yen.
The company's profit dropped by 3% to 29.3 billion Yen due to the sluggish sales of multi-functional photocopiers in the United States market. The company could not introduce the machines on time due to some trouble in manufacturing. As a result, they were unable to get new customers in the Americas.
The profit in operation reduced by 15% to 6 billion Yen. The company further cut down prices, which resulted in declined profits from exports. The domestic profit in operation shrunk by 48% to 9 billion Yen.