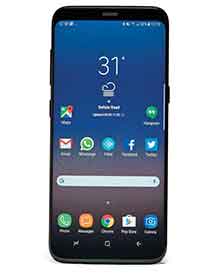 A flagship phone launch is important to every company but this time, it's more so for Samsung. The Galaxy S8 and Galaxy S8+ are the first flagship devices after Samsung recalled its Galaxy Note7 smartphone last year. But are the devices great enough to prove Samsung's point that it is still the number one Android manufacturer? Read on.
Design and Build Quality
Let's get this straight: the Galaxy S8 and Galaxy S8+ are beautifully designed phones. Last year's Galaxy S7 edge was a stunner in its own right but Samsung has clearly outdone itself. Interestingly, Samsung has gone with curved displays for both the variants unlike what the brand did with the Galaxy S6 and Galaxy S7 series. There are other changes as well. For instance, the bezel-less screen takes up literally the whole front, which means a physical home button with integrated fingerprint sensor has been given a miss.