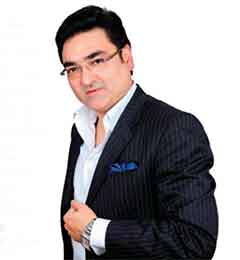 Samsung India Electronics received accolades in the form of awards, 'Excellence and Leadership in CSR' and 'Excellence for Sustainability Leadership.' They were bestowed with these honours for the 'Samsung Smart Class' and the 'Samsung Technical School.' Both the initiatives were given recognition under the categories, Support and Improving the Quality of Education & Best Project Collaboration respectively.
Commenting on this success, Mr. Rajiv Mishra, Vice President, Samsung India Electronics said, "We are delighted to receive the Golden Globe Tigers Awards for our work to empower communities. The Smart Class and Technical School initiatives have grown from strength to strength in a short time and reach out to thousands of students; the awards encourage us to continue our work and expand their scale to reach many more students this year."
The Samsung Smart Class endeavours to improve the quality of education provided to disadvantaged children using means like interactive whiteboards, laptops etc… Over 120,000 students in 200 schools across India have benefited from this initiative to this day. The Samsung Technical School aims to help disadvantaged youth to contribute to the economy enabling them to gain technical skills. As of March 2015, 18 technical schools are operational and over 3,000 students have enrolled. Over 1,500 students have graduated and many of them had job offers at the time of graduation.