Samsung India has inaugurated its largest Premium Experience Store in Telangana at the Inorbit Mall in Hyderabad, and announced attractive offers on select Galaxy devices. The new store highlights Samsung's entire product ecosystem through exciting zones around Samsung's connected ecosystem SmartThings, smartphones, laptops, audio, gaming, and lifestyle televisions. The store also has a Bespoke DIY Customisation Zone where consumers can personalise their smartphones, tabs and covers with accessories, including ones with local Hyderabad flavour.
The store is located in the new premium wing of the popular Inorbit Mall in the Cyberabad area of Hyderabad, which has emerged as a hub of Gen Z and millennials in recent years.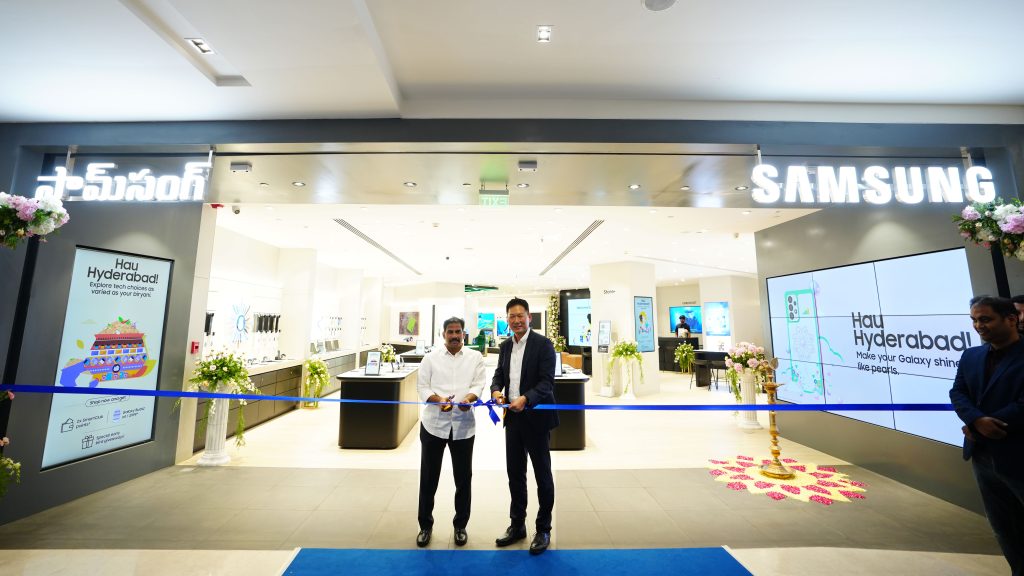 At the store, Samsung will host a variety of Galaxy workshops under 'Learn @ Samsung' for tech savvy consumers, especially Gen Z and millennials. This will include workshops around consumer passion points such as digital art, doodling, photography, videography, fitness, cooking, coding, music as well as events around the culture and ethos of the city. Spread across 3,500 sq ft of space, the store will also host a variety of entertainment activities with special focus on local culture, music, and art, offering a Samsung experience customised to the city of Hyderabad.
Consumers coming into the store will get assured gifts, 2X loyalty points on purchase of select Samsung products and Galaxy Buds2 at INR 2,999 with select Galaxy devices in the first week after launch. In addition, consumers can also avail always-on special benefits such as student discounts of up to 10 percent on smartphones, tabs, laptops and smartwatches, up to 22.5 percent cashback and INR 22,000 in additional benefits.
"We are excited to bring the next-gen Premium Experience Store to our consumers in Hyderabad. Our aim is to connect the diverse local community with the best of Samsung technology. We have tailored unique experiences through zones such as Samsung SmartThings, Gaming and Bespoke DIY Customisation, designed especially for Gen Z consumers," said Sumit Walia, Senior Director, Samsung India.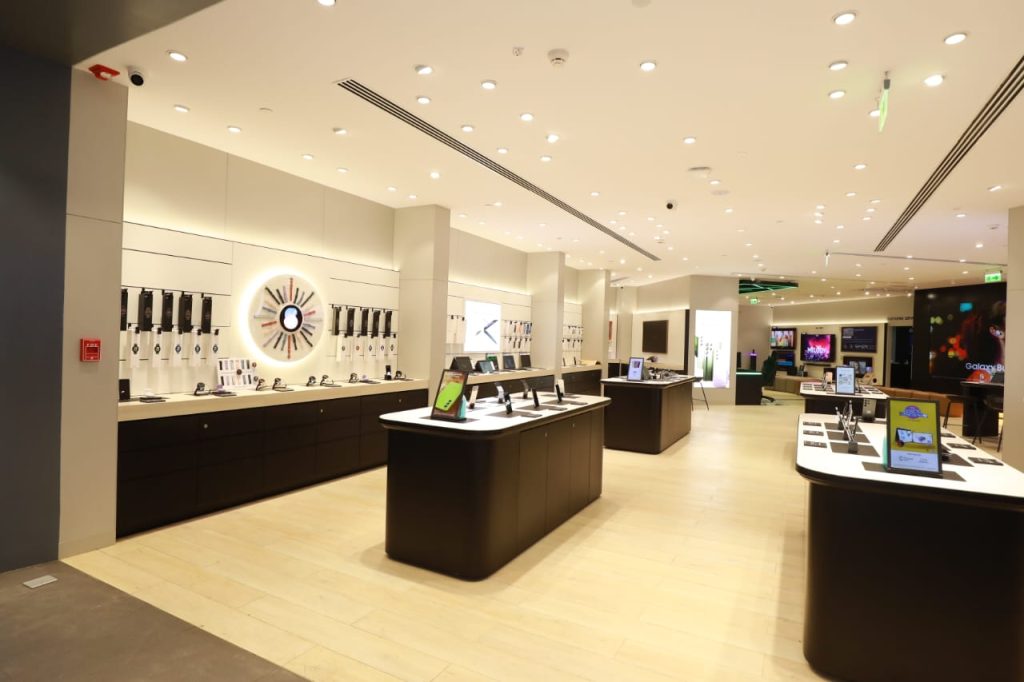 "Moreover, to engage our young consumers through their passion points, we will also host 'Learn @ Samsung' workshops. These workshops will focus on varied consumer interests such as digital art, doodling, photography, videography, fitness, cooking, coding and music, among others," he added.
The newly launched store offers a next-generation larger-than-life experience of Samsung products alongside a one-of-a-kind experience to young gaming enthusiasts with a dedicated gaming zone that showcases premium range of smart monitors – Odyssey Ark.
Samsung aims to provide a 'phygital' experience for consumers visiting the new store through Samsung's Store+ endless aisle platform. With Store+, consumers will be able to browse Samsung products with over 1,200 options across its portfolio, whether available online or in store, using a digital Kiosk. Consumers can also order online from the store and have the products delivered home directly.
They can also access Samsung's digital lending platform Samsung Finance+ and Samsung's device care plan Samsung Care+ for Galaxy smartphones, tablets and smartwatches, in addition to hassle-free after-sales service for their smartphones and book service calls for their consumer electronics products at home.