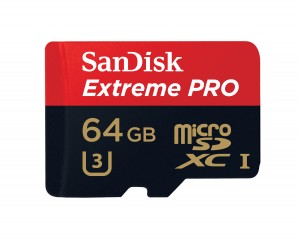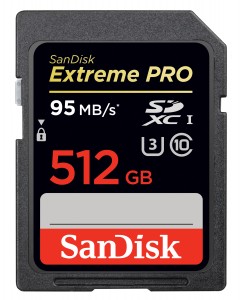 On September 17, 2014, SanDisk Corporation launched two new products, the SanDisk Extreme PROmicroSDXC UHS-I 64 GB card and the SanDisk Extreme PRO SDXC UHS-I memory card 512 GB card. These cards have been created keeping in mind the current 4k Ultra High Definition (3840x2160p) video trend.
The SanDisk Extreme PRO microSDXC UHS-I 64GB card offers transfer speeds of up to 95MB/s
It also features Class 10 and UHS Speed Class 3 (U3) ratings, which are recommended by
the SD Association for 4K Ultra HD video capture. "Features like 4K Ultra HD video recording, which were once only available on high-end devices, have quickly gained popularity and adoption," Rajesh Gupta, Country Manager India, SanDisk Corporation. "There is no doubt 4K Ultra HD is a game-changer and we are committed to enabling the next generation of video capture and sharing." The SanDisk Extreme PRO microSDHC/microSDXC UHS-I cards are available worldwide in
capacities of 32GB and 64GB and range in pricing from Rs.4900 and Rs.9700.
"The 512GB SanDisk Extreme PRO SDXC UHS-I card is a tremendous advancement that enables professionals to reliably store more content on a single card than ever before," said Gupta. The card offers write speeds up to 90 MB/s and UHS Speed Class 3 (U3) recording speed for high resolution, true colour and stutter-free 4K Ultra HD video. It also has transfer speeds of up to 95 MB/s. This card is temperature-proof, water-proof, shock-proof, and X ray-proof. It is made for professionals and comes with a RescuePRODeluxe data recovery software download offer, for reviving accidentally deleted images. The 512 GB Extreme PRO SDXC UHS-I card will be available for Rs.51,990. It is also available in the capacities of 256 GB and 128 GB.