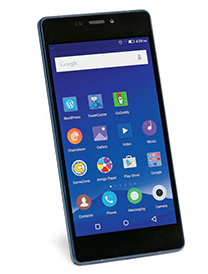 The Gionee Elife S7 is a beautifully crafted phone with top-end features and a highly capable camera. The double glass edges are surely stylish, but does the performance justify the looks?
Among the multitude of Chinese smartphone makers, Gionee is one brand that awed Indian customers with their feature filled and stylish devices. Both the Elife S5.5 and the 5.1 were received enthusiastically by smartphone enthusiasts. Now Gionee has come up with another stylish product, the S7, which boasts some stunning features and a sleek profile.
Design and Build Quality
The Gionee S7 is one of the best-built smartphones currently in the market. The device is constructed with an all-metal, aviation-level aluminium magnesium alloy skeleton. The phone is ultra slim with only 5.5 mm thickness. The glossy front and back surfaces are protected by Corning Gorilla Glass 3 layers. Gionee claim that its U-shape design with two parallel metallic lines was inspired by the shape of railway tracks. The SIM card slot is at the left hand side on the bezel area, while the volume rocker and power buttons are at the right. The 3.5mm audio jack, micro USB port and microphone and speaker perforations are at the bottom.
Key Features
The Gionee S7 runs on Android OS, and currently ships with version 5.0 (Lollipop), customised to Amigo 3.0 UI. The device uses a MediaTek True Octa-core 1.7 GHz, 64 bit CPU along with Mali-T760MP2 GPU. It features 2GB RAM and 16GB ROM (Internal Memory), of which 10GB is available for users. It does not accept permanent expandable memory, though you can use any USB storage through an OTG interface. The phone uses a 13.2cm (5.2-inch) FHD 1920×1080 Super AMOLED Display with 424ppi native resolution, protected by a Corning Gorilla Glass 3 screen.
The S7 accepts dual micro SIM cards. It supports 2G, 3G, and 4G Bands such as 850/900/1800/1900 MHz, 900/2100/850 MHz, FDD Band3/Band7, and TDD Band 38/39/40.
The primary camera is 13.0 megapixels and comes with an LED flash. The camera provides a Professional mode, which allows you to control exposure, sensitivity (ISO), White Balance, shutter speed and focus manually as in the case of professional cameras. For those who need an easy and hassle-free camera, it provides a Normal mode, which sets everything automatically. Creative options include Panorama, HDR, and Filter. Another interesting feature is the Magic Focus mode, which allows you to adjust or fine-tune the focus after capturing the image. The secondary camera is 8.0 megapixels. The camera can record videos up to FHD quality.
The phone has an FM Radio and supports features such as double tap screen wake up, Air Gesture, Touchless desktop control, Touchless image browsing, Touchless video control and OTA (Over The Air) update. The device is powered by a 2700mAh battery. The S7 measures 148.8mm x 72.4mm x 5.5mm and weighs 125.30g.
Gionee claim that its U-shape design with two parallel metallic lines was inspired by the shape of railway tracks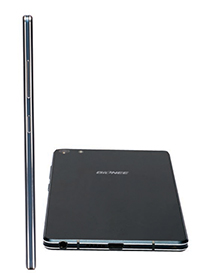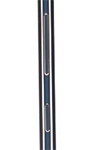 Ergonomics
The Gionee S7 has a glossy finish, but I wouldn't call it slippery. It can fit snugly into any pocket without even reminding you of its presence. The display is as good as in premium smartphones. The interface is quite user-friendly and very responsive to touch. The design facilitates one-handed operation, and this is true even while capturing screenshots. It supports Smart Gestures including Air Gestures to control the phone without unlocking it.
Per
formance
The Gionee Elife S7 performed very well in our tests. Its touch response was great and the transitions were smooth. We could play all heavy 3D games without any lag. The device never heated up during server-intensive gaming or during charging. Performance benchmarking rated the device at par with the HTC One M8 and slightly lower than the OnePlus One. However, the trump card of this device is certainly the long battery life. The battery lasted for more than a day even with above average gaming with mobile data on. The device also had good sound quality.
Coming to the camera performance, autofocus was fast and locked on to the subject without any problem. The PRO camera mode was easily accessible and comfortable to use. Native image size was 10.4 x 13.86 inches at 300 ppi. At 25 percent view, images were noise-free up to ISO 800. We could see slight noise at ISO 1600, while ISO 3200 was noisy. All images were perfectly usable. Viewed at 50 percent, we observed noise from ISO 800 onwards, though the images were still usable even at ISO 3200. Enlarged to 100 percent, our test images exhibited noise from ISO 200 onwards and remained usable up to ISO 400. Auto White Balance performed perfectly well under all light sources. The front camera also performed quite well, better than most of the phones in this price range.
Value for Money
The Gionee Elife S7 retails at an MRP of Rs.25,999. We feel that this price is a little high for this phone since there are quite a few options out there at lower prices if you are ready to compromise on the looks and build. |SP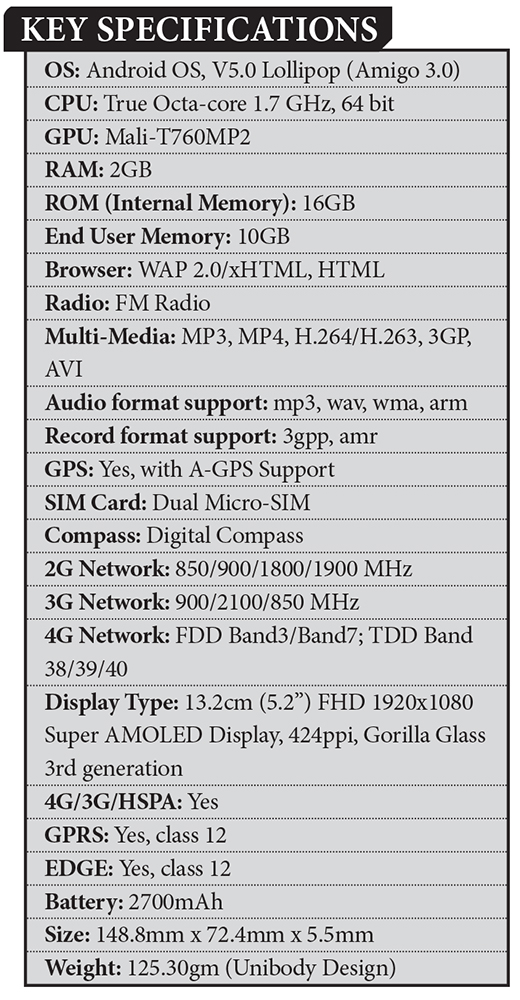 FINAL SCORE                                                86%
Design and Build Quality                              18/20
Key Features                                                17/20
Ergonomics                                                  17/20
Performance                                              18/20
Value for Money                                      16/20
PLUS
• Sleek and stylish body
• Magnesium alloy chassis
• Corning Gorilla Glass 3
• Great battery life
• Does not heat up
• LTE connectivity
MINUS
• No memory card slot
• Price is on the higher side
VERDICT
The Gionee Elife S7 is easily one of the most sleek, stylish and robust phones currently in the market. With the specifications being equally impressive, this phone is worth a look if you are looking for a sleek, unobtrusive phone that can fit into any pocket. Combined with a great camera and excellent battery life, this is certainly one of our top choices.
Sujith Gopinath