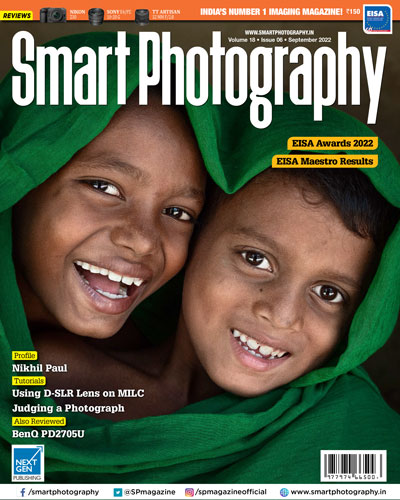 For Online Subscription

Digital Subscription

This September issue carries the winners of the EISA Awards. Our congratulations to Nikon for winning the Camera of the Year Award for the excellent Z 9. Our readers will recall that the Z 9 had earlier won the Camera of the Year Award at the Smart Photography Awards. With such excellent products, Nikon is giving a fitting reply to detractors (mainly on the web) who are ever ready to write the obituaries of firms.

Another piece of good news is that for the first time, an entry from India has won the Third prize at the prestigious Maestro Contest. Our hearty congratulations to Happy Mukherjee!

H. S. Billimoria