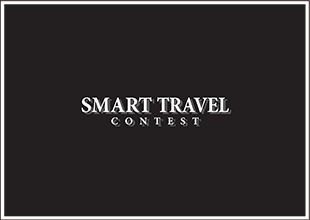 Can't wait to print your TRAVEL PHOTOS on this CANVAS!
Dear Readers,
Smart Travel Contest will be a Smart
Photography magazine's MONTHLY
photography contest.
The arts and craft s of India are a reflection of
the country's aesthetics, which is steeped
in history and mythology. Send us a picture
that captures this richness and diversity of
our country, be it a travel DESTINATION or CULTURE, give us the snapshots and we will
print our favourite.
Important:
• You have to Guarantee that the picture was shot by you. Selection of winning image will be based on the visual
appeal of the image.
• If there are people in the picture who can be identifi ed, we will need a model release.
• Picture should not have been printed in any magazine / newspaper, or off ered to any publication.
• Image send to us should be mentioned with "City name " 300 dpi Hi-Resolution image.
• Email your Photo to : smarttravel.shot@gmail.com with "Smart Travel Contest " as the subject .
• Maximum Images required will be 4 images.